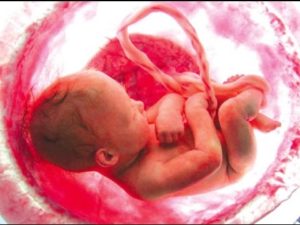 "How could you think that?"
"Don't get me started!"
"Are you an idiot?"
"Aaaaargh!"
Our current political climate can make it difficult to communicate. One must choose one's words very carefully for fear of offending. We live in an era where complete strangers dig through the archives of one's life in order to find the smallest of antisocial morsels in order to be flaunted. The tension in the public square is prone to make many clam-up. Standing for what one believes is becoming harder than ever.
Of course, our stance on political issues reflects greatly on our worldview and what we believe. There are certain topics that transcend the bounds of pure political rhetoric and spill over into the world of right and wrong.
Abortion is one such issue.
We can debate over the way in which government operates. We can quibble about tax rates. We can differ when it comes to immigration policy. But to hash out the value of human life right at the outset? This, to me, smacks of something unalienable, something basic, something self-evident. Of course, we ought to value life. Of course, we ought to protect the most vulnerable among us…right?
Nobody claims to be pro-abortion. It is seen as a last option. A way out of a tough situation. We re-categorize the child as a "fetus". We say it is not viable. We question their quality of life. We say it is a woman's choice.