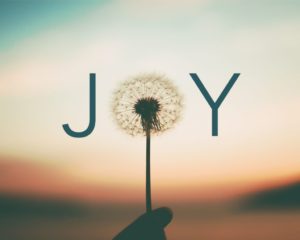 Another day of errands. Same cycle every week. Work. Grocery store. Gas station. Pick up kid. Target. I get annoyed on with long days of the same thing. I whine about the fun and exciting things I can't do because of the mundane tasks I have to do. The more I whine the more it makes my day and those around me miserable. But one particular week, God interrupted my ordinary with the extraordinary. You know, one of those moments when it seems God speaks directly to you … as if He has heard the banter in your head and addresses it head on?
I saw a post on Instagram, where the poster commented that she was finding the Extraordinary in her Ordinary. She stated how she is in a season of errands, chauffeuring and asking herself does she look for the extraordinary in the midst of her everyday. It got me asking; Do I look for God given joy in the midst of my ordinary? I realized No, I don't. I just want the mundane over so I can get on with my day, week, month.
Yet, I want to experience the extraordinary. But I look for it in the grandiose, the uncommon, the bigger-than-life.I needed to go one past that Instagrammer and be filled with God given joy! So, I started to pray. "God, You already are in my mundane. I want to see You. I want to experience Your joy in my ordinary tasks on an ordinary day."
I started looking at things in a new light. Ecclesiastes 5:18-20 says "This is what I have observed to be good: that it is appropriate for a person to eat, to drink and to find satisfaction in their toilsome labor under the sun during the few days of life God has given them—for this is their lot. Moreover, when God gives someone wealth and possessions, and the ability to enjoy them, to accept their lot and be happy in their toil—this is a gift from God. They seldom reflect on the days of their life, because God keeps them occupied with gladness of heart."
The more I focused on what I have been given by God, decent health, income, family, friends, etc.. I started to see things in a different way. God started to work in my heart to enjoy the everyday moments. A trip to the store meant time watching Lily learn to drive. Grocery shopping meant chats with Steve over new menu ideas. Cleaning the house meant we had guests coming over. God started to bring contentment over my everyday. With that contentment came joy. Now this didn't happen over night, and I still get whiny, but it is a process.
Instead of focusing on what we don't have, or what others have, (which is so easy to do), focus on what you DO have, whether you are looking at someone's social media feed of perfect pictures or talking with someone at your job or kids school. It is easy to focus on the fun, exciting, things you're not doing and they are. We as a society tend to hear and see others' highlights and compare it to our everyday. So we start to tell ourselves that they have it more together than we do. They must be able to afford more, take more time off, her kids must never fight or make a mess. We lose sight of the joy in our own life when we compare. We should instead be joyful, as the verse says, in all that God has given us. Be so occupied by the gladness in our hearts that we don't have time to compare or complain.
If you think about it, happiness in life and work is not directly proportionate to the amount of gain that comes from it. Rather, the happiest people are those who find contentment in the use of the abilities that they have, being content also with the adequate life that God has given them. This enables them to enjoy life – be it in abundance, sufficiency, or in meager circumstances. They accept their work and life as from God, believing also that He will supply their needs.
Joy does not come from possessions or riches; nor does it come from companionship, popularity, and fame; or from the approval and admiration of others. Joy is from God and runs deeper — it can be present even during unhappy times.
As it said in verse 20, When people discover the richness of life that God has provided, they do not think of the past or even talk about it. They do not talk about the future either, because they are so richly involved with savoring life right now.
How would your life look different if you savored life right now? Psalm 37:4 says "Take delight in the LORD, and he will give you the desires of your heart." Now this doesn't mean he will make your life go Instagram viral. It does however give us a better understanding of how our relationship with Christ affects our view of our lives and our relationship with others. When we start to focus on God and the mercies he has shown us, our outlook changes. The desires of our hearts change. We are no longer wanting the highlight reel; we want a deeper relationship with Him and those around us.
Those other things like money and success might be nice … and perhaps God may still give them to you. But they are not to be the desires of your heart. God wants something even greater for you than temporary happiness or fleeting success. He wants you to have a godly character, a loving heart and deep desires that are just like His.
What is God's heart? We can see his heart in Jesus's life. We could summarize his life with one sentence: "The Son of man came to seek and to save the lost" (Luke 19:10). Jesus was so focused on His task that he knew when to say, "My time has not yet come" (John 2:4) and when to say, "It is finished" (John 19:30). He was not so focused on his goal that he was unpleasant.
Quite the contrary. How pleasant were His thoughts! Children couldn't resist Jesus. He could find beauty in lilies, joy in worship, and possibilities in problems. He would spend days with multitudes of sick people and still feel sorry for them. He spent more than three decades wading through the muck and mire of our sin yet still saw enough beauty in us to die for our mistakes. Ready for a surprise? You already have the heart of Christ. Why are you looking at me that way? Would I kid you? If you are in Christ, you already have the heart of Christ. One of the supreme, yet unrealized promises of God is simply this: if you have given your life to Jesus, Jesus has given Himself to you. He has made your heart His home. It would be hard to say it more succinctly than Paul did: "Christ lives in me" (Galatians 2:20).
His joy is manifested in our heart.
How good it is to know the living God, to know that he controls what comes into your life. He expects you to make choices; Scripture always encourages that. But rejoice in the wisdom of a Father's heart and richly enjoy what is handed you day-by-day; that is the secret of life. Such a one seldom reflects on the days of his life because God will keep him occupied with gladness of heart.
In order to help us keep focused on God's joy in our lives, let's end in prayer. Heavenly Father, I invite You to show up in my mundane. I want to see You. I want to experience You in my ordinary tasks on an ordinary day. I ask you, dear Lord, to align my desires according to the ways of your own heart. May I want what you want. May I seek that which is consistent with your will. Let your will guide my prayers, my actions, my words, and my desires. All praise be to you, gracious God, because you give me the desires of my heart. Most of all, you give me the inestimable gift of relationship with you. Amen.
Cassi Betker
Director of Youth Ministries