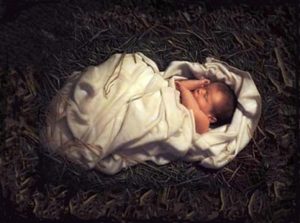 Usually when we think of humiliation, we equate the experience with embarrassment. Embarrassment is not typically something we would choose. Unlucky circumstances or the ploy of another person conspire to make us the object of ridicule. This is to be avoided. In likewise fashion we do not want to become too acquainted with humility. It is better to be assertive, to make our will known, to demand respect! And then Christmastime rolls around and we come face to face with the example of our Savior.
I love how Paul describes what is going on in Philippians 2:
Though he was in the form of God,
he did not consider being equal
with God something to exploit.
But he emptied himself
by taking the form of a slave
and by becoming like human beings.
When he found himself
in the form of a human,
he humbled himself by becoming
obedient to the point of death
even death on a cross.
Therefore, God highly honored him
and gave him a name above all names,
so that at the name of Jesus, everyone
in heaven, on earth
and under the earth might bow
and every tongue confess
that Jesus Christ is Lord,
to the glory of God the Father.
This section of Scripture is known as the "Christ Hymn". Though it is presented to us poetically, we are not to understand it in some theoretical sense. The events and actions it describes are historically true. Paul has taken world-changing events and formed them into a song that explains how these events can change us.
To begin with, Jesus, the Son, fully God and equal stakeholder in all the power and glory such status entails, gives it all up. He denies himself the position. He empties himself. He is humiliated. All the while, we run around worrying about how we can catch hold of more power and glory for ourselves. We live our lives as though we are God. We take what we can, control what we can and squash who we can along the way. We just want to be God.
Jesus took the form of a slave…a position of absolute dependence, subjection and…humiliation…He became a newborn baby. Helpless, slimy, lizard-like. The power of all creation was exchanged for the power to wail when he was hungry. The supreme God at the mercy of brand-new parents.
But even that was not the extent to which God would go for those he loves. As if entering into broken humanity was not enough, Jesus obeys the Father, and suffers a brutal execution by way of the Roman cross. Innocent, yet condemned. Powerful, yet broken. Everlasting Life, yet…dead. Humiliation.
But the story ends in exaltation. Christmas has meaning because of Easter! Jesus rose to reclaim that which he gave up. Through his humiliation, all the world has now been given a way to eternal life.
Because of what he has done, Jesus will be glorified above all other names. All will bow and proclaim, "Jesus Christ is Lord"!
We will all be humbled before him. This is a good thing. This is Christmas.