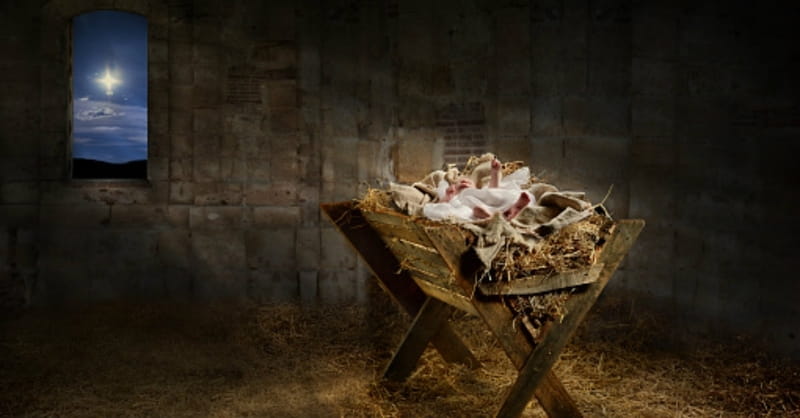 In the secular world, Christmas seems to be a largely commercial enterprise. At its best, Christmas is about generosity and the importance of family. At its worst, it is a credit card debit and angry fights at the dinner table.
For a Christian, Christmas is the celebration of the birth of Christ, here on earth some 2000 years ago. At its best, Christmas is a time of reflection and praise to a God who sent his son to be born. At its worst, it is a credit card debit and angry fights at the dinner table
We so often forget the importance of the holiday. Christmas is something that is relevant and real to our lives right now. Christmas is not just something that happened long ago. Christmas happens each year as a way for us to remember what happened when Jesus was born;
t
hat at Christmas, God became fully human and was born a weak infant in a lowly manger, in order to meet us where we were.
The Bible says that Jesus is like us in every way possible. "For this reason he had to be made like us, "fully human in every way" (Hebrews 2:17a). Jesus' complete humanity is important for us to understand what God is doing through Christmas. By becoming man, Jesus affirms that we're not just another creature; we are his beloved masterwork. Jesus came to model holiness, to show us what it really means to be holy. "Holy" in Hebrew means to be anointed or set apart. To be set apart and live a life pleasing to God. Jesus being human gave us an example to live by. In becoming a human being, Jesus laid aside His heavenly glory to live among us.
Jesus was also extraordinarily and miraculously God.The birth of this child would bring God into the world in a way that had not happened before. The truth is Jesus was 100 percent human AND Jesus was 100 percent divine. Jesus is God's perfect gift to the world. God gave this gift to humanity in the form of a Son. He was a baby, born of Mary just as was prophesied hundreds of years before.
Before Christ, God required the sacrifice of death to atone for our sins. However, the sacrifices of animals could not take away sin. Neither would the death of an ordinary human being be satisfactory to take away sin. What was needed was the perfect sacrifice. This was accomplished through Jesus being fully human and fully God. Christ's coming was designed for him to die on the cross for the sins of the world. "Just as the Son of Man did not come to be served, but to serve, and to give his life a ransom for many" Matthew 20:28.
Jesus Christ came into the world to become humanity's Savior. Without His coming humanity would not have a Savior. And that is why Christmas is important.