Forest Hills Youth Group meets Wednesday nights from 6:15 pm to 7:30 pm, right after our shared meal. It's a great time of games, lessons and small group discussions. This year we are focusing on the importance of our faith stories and the need to share them with our friends. Each month we will also get together for a service project or just for a fun time together as a group.
Schedule: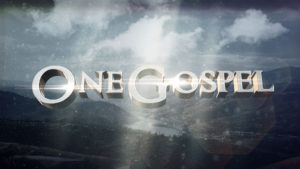 Jan 9th – We began our new series "One Gospel" a study through the book of Galatians, looking at the challenges that the church in Galatia faced surrounding legalism, and how Paul combated the issues by simply reminding the church that the gospel proclaimed by Jesus was all that they needed.
Feb 17th there will be a mission trip meeting right after church. We will be going over financial deadlines and packing lists. I hope each of your have started your personal fundraising, July will be here before we know it.
Feb 20th – Fun and Fellowship Night
Further out, in March we will be serving dinner on the 13th. We will also start our final fundraiser for the mission trip.
Red Rock is a Bible-based summer camp for all ages. Forest Hills has been partnering with Red Rock for over 30 years. Scholarships are available through Forest Hills starting mid-February.
Sunday through

Saturday

,

June 23 – June 29.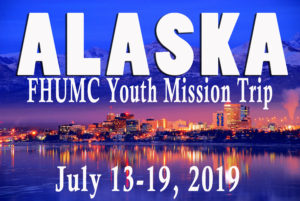 The church will be sending our youth on a mission trip to
Alaska
next summer. The trip will be
July 13-19, 2019
. We will be partnering with Praying Pelican, a mission trip organization out on Minnesota, to help a local church in Anchorage. Our group will be building relationships with local families connecting them to the ministries the church provides. I am excited to see how God uses Forest Hills to further His kingdom in
Alaska
. This trip will truly be life changing for those that go. If you are a teen and interested in going, or if you are an adult and interested in helping fund or chaperone, please contact Cassi Betker
youth@foresthillsumc.net