David Letterman just retired from The Late Show. One of my favorite parts of the show–which I will miss the most!–was his "Top 10" list each week. So, in honor of Dave's retirement, here's a Top 10 Reasons People Don't Go to Worship (thanks to Mark D. Roberts, 2004, for the ideas). I'll add to the suspense by breaking this down into two postings. Here's the first five:
Reasons Why People Don't Go to Worship:
Reason #10: Churches are Filled with People Just Like Us
Churches are filled with hypocrites. True. My favorite response I've heard is "Yep, that means there's room for you!" Churches are filled with people just like you and me. Churches aren't filled with people who are already perfect, but people wanting to be perfect. That means it is full of people who mess up and make mistakes. Yet it also means we grow together, helping each other. Quite frankly, you need that!
Read more...
---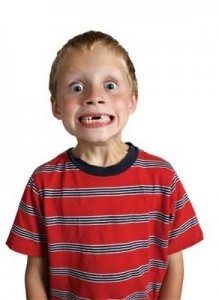 Following Jesus is often more challenging than we anticipate. For parents, this mandate can be especially tough since we struggle through this process with a very attentive audience…our kids. They see our faults and failings. They know better than most about our hypocritical leanings. They are tough to fool. There are days when I ask myself, "Have I ruined my kids? Why would they want to be a Christian after seeing me today?" These are not fun questions to wrestle with.
The good news is that there is more to the story. We need to strive to be good examples for our kids, but we also need to be honest. A big part of honesty demands that we admit our mistakes, ask for forgiveness and proclaim the mercy of our loving God.
Read more...
---