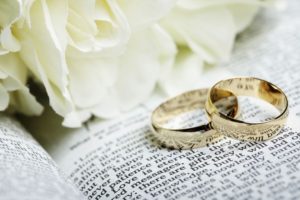 Recently, I have been officially licensed within the United Methodist Church. This allows me to fulfill certain duties that I could not before. One of those duties is presiding over weddings.
To be candid, I was perfectly fine existing in a world where I would never have to perform a wedding ceremony. So often weddings are full of fluff and nervous concern about things that do not really matter. It's the "big day". Months of preparation and thousands of dollars have been poured into one ceremony. There is also the drastic rate of fallout. Divorce is not only commonplace, in some ways it is expected, almost as though it is a life stage everyone goes through. Statistics on divorce are everywhere and our culture no longer mourns the loss of intact families…it is now an accepted element within the landscape. So, for me, the whole idea of being part of a wedding is tough to swallow. In my jaded view a wedding ceremony is a pre-divorce hearing. It's not something in which I want to involve myself.
Read more...
---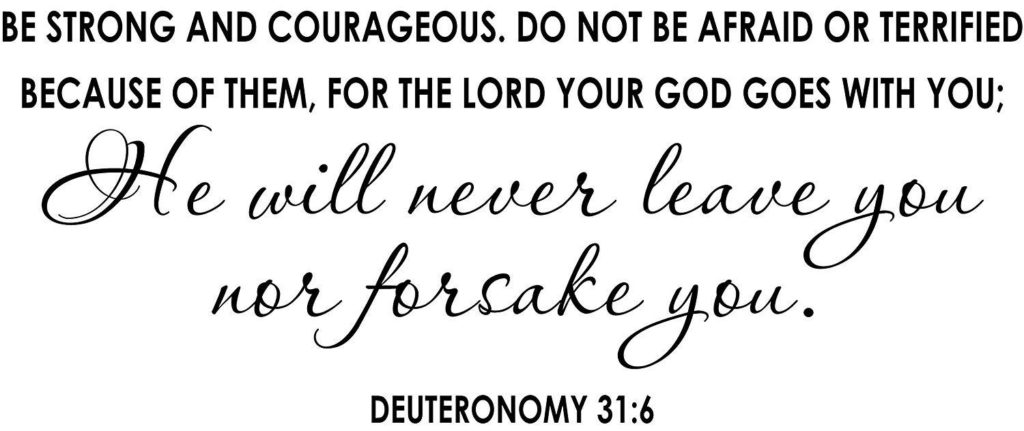 "So be strong and courageous! Do not be afraid and do not panic before them. For the Lord your God will personally go ahead of you. He will neither fail you nor abandon you." Deuteronomy 31:6 (NLT) Moses told these encouraging words to Joshua before sending them across to the promised land. They had been wandering in the desert frustrated, uncertain and scared for 40 years. Then God shows the land they were promised. Joshua had to face this new place without Moses, leading these people on his own. To say he was scared may be an understatement. When we follow God's plans for our lives it will be stepping out of your comfort zone. Joshua had to step out from the comfort zone of Moses' leadership and embark on God's plan alone. Joshua had to lean on God's strength and power to see them across the Jordan. Moses left Joshua with the exact words he needed, that God would go in front of him; that God would neither fail nor abandon him. The Lord is the same today as He was during the Old Testament times. Knowing that God is going before us in all situations allows us to go confidently into the unknown he is leading us to. When we listen to where God is calling us to be it will be outside of our comfort zone. This makes it so we have to depend on him, so His glory will shine through us. If life was easy, we would have no need to trust God. It is often said "God will not give us what we can't handle" but, in reality that is exactly what he does. He will never send us on a path that HE cannot handle. It is through our trust in His plan that we can be strong and courageous.
Cassi B
Director of Youth Ministries
---