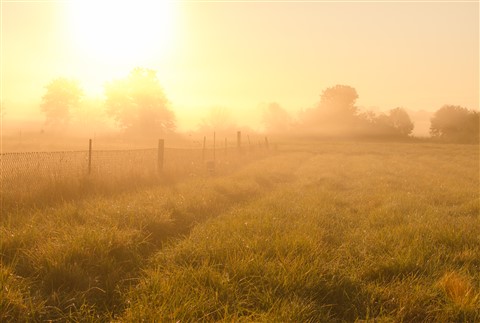 The air is damp and hazy. I go to take my dog for a walk and he is panting by the time we hit the mailbox and if I am honest so am I. The "dog days of summer" are upon us. It is August already. This summer has flown past in a blur of activities and work. Right as summer comes to an end we are hit with a heat wave. As the humidity rises, we watch the animals find respite in cool shadows. Their instinct is to rest through the hot days, yet ours is to still go at full speed. Why do we not take direction from nature?
It is a time when we are reminded to rest. God has given nature a way to tell us to stop doing and just rest.
"…he said to them, 'Come with me by yourselves to a quiet place and get some rest.' Mark 6:31
Our lives are in constant motion, we rarely take time to pause. But, Jesus calls us to rest. In his own ministry he took time to rest and be in the presence of his Father.
With the hustle of summer, has your Bible reading plan dwindled, has church attendance faltered, or your prayer life seem lacking. Take these days of hazy heat to grab your favorite devotional, your Bible and head out to the hammock. Take the time God has given you to relax and sink into His word.
Fall is just around the corner, which means schedule changes. Before you begin a new routine, why not hit the pause button to reflect on your walk with God?
Director of Youth Ministries
---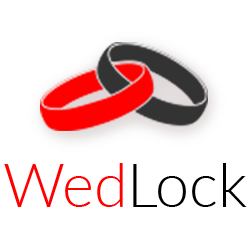 Marriage and Sex:
Sexual fidelity is actually a sub-category of marriage. That is a fatal mistake our secular culture makes. It makes them two separate categories that don't necessarily correlate. But God intends sex to be kept within marriage.
God made people with the intention of marriage. God created marriage and intends for most people to get married. Now, not all people get married, and God does call some people to the exception of singleness. But God created people FOR marriage (Genesis 2:24, Mark 10:6-9). That is God's plan. Christians seek to follow God's plan. God desires marriage to be holy, right and good. God does not intend marriage to be abusive, manipulative, selfish, taken for granted, not taken seriously, or even broken. God intends marriage to be fulfilling, complementary, uplifting, making whole.
You cannot look to the rest of nature to see the moral guidelines for people. God created animals to reproduce in order to sustain their populations. God created people different, in God's own image, to a higher and more special calling. That calling includes the special relationship between a man and a woman; marriage reflects the image of God in the unity and the joining together. Man, woman and God joined together in holy matrimony reflects the image of God's trinity. The love, commitment, obedience and unity they share reflects the interaction (love, commitment, obedience and unity) of the Father, the Son and the Holy Spirit. "So, God created man in His own image, in the image of God He created him; male and female He created them" (Genesis 1:27).
Read more...
---