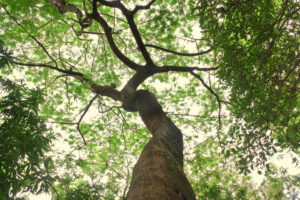 Recently, while driving in to work one morning, I heard an old jam from one of the great Christian bands of the 90's: Geoff Moore and the Distance. (Hey, many great bands have terrible names.) It was a sort of rock ballad that instantly brought me back. I could not help but sing along to every word. And wouldn't you know it, as I reached the end, I was actually moved to tears.
Now I am not prone to tears often, and though I love music, this song will not likely win any awards for it's ground breaking composition. It wasn't the artistry or the talents that moved me…it was the truth it proclaimed.
Read more...
---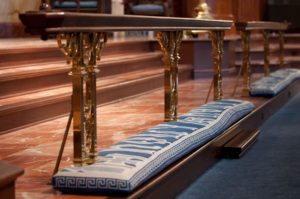 Life circles around us in swirling chaos. It's rare that I just stop and kneel before the Lord; taking time for quiet reflection or repentance. In the busyness of life I don't take time to reflect often.
After awhile I can feel my heart yearn for something.
This current sermon series is reminding me of all my times at the rail. I started attending Red Rock Camp when I was going into 3rd grade. At the end of each evening worship there is a call to the altar. It was during one of those calls that I accepted Christ in elementary school and it was at one of those calls that I felt God's healing hand. Through the years I have come to find myself and God at that rail.
The rail isn't this magical place that you have to be at to receive vision and purpose. It is not holier than any other location, but something does happen at that rail, at any rail whether physical or mental.
Read more...
---