Just as everyone is starting to get sick of all the Christmas music they have been playing since Thanksgiving, this wise man is just beginning to break out the harmonies of the holiday. That's right, I hold off on the yuletide tunes as long as I possibly can. (And for someone who leads worship at a church, mid Dec. is pretty late). However, I have found that if I revisit these classic songs too early, they are already burnt out and somehow lackluster by the time Christmas does roll around.
Christmas can be such a "fluffy" time of year. Santa rears his ugly head and consumerism plagues our bank accounts. We can become pretty good at reciting nice platitudes about love and joy and peace, but come January, all the expectations of the holiday season are gone and we are just left with another year…one that looks a lot like the last.
Read more...
---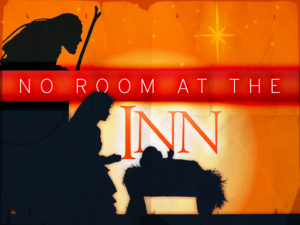 "There was no room for Jesus in the Inn." Luke 2:7
Do you struggle during the Christmas season, like I do? I feel like I am in a constant fight with myself around this time of year. Not between Jesus and Santa, an over commercialized aspect of the holiday but with savoring His birth and the hustle of the season.
I feel like the Innkeepers of Jesus's day, with no room for him in my life.
From the start of September through January 1st, it seems like just one hustle after another. As soon as school starts, the leaves change and pumpkins arrive on doorsteps, then Thanksgiving is here and before we know it December is in full swing. Christmas time brings its own schedule of busyness to our lives.
I begin to feel overwhelmed and exhausted.
Read more...
---