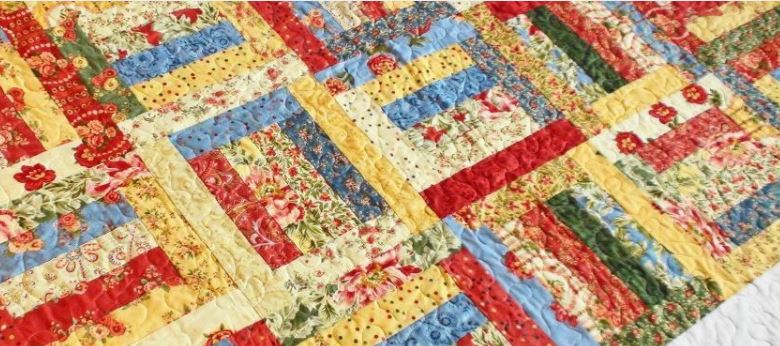 Last week was a sad one for our church. We lost a long time member and friend in JoAnne. As we grieve the loss, her life is in our lives, we also remember the legacy she leaves.
A legacy is much more than jewels, money or even societal standing. These things will fade or go away but a true legacy will last forever. Sharing with others the eternal legacy a belief in Jesus Christ gives us is the most important thing we can do.
JoAnne knew the importance of leaving an eternal legacy. She lived out her faith for all to see. She was a regular church attender. She believed that going to church weekly was important for her Christian growth. JoAnne studied and talked of scripture often. Her children said, at her funeral, she would even mutter verses in her sleep. She acted out her faith in service to others. JoAnne loved to quilt and turned it into a ministry, making over 800 quilts that she gave out to soldiers, children, people in need or sold for charities. JoAnne also sent out dozens of cards each week, encouraging those around her. She knew the importance of Proverbs 16:24 "Pleasant words are as a honeycomb, sweet to the soul, and health to the bones."
The Bible shows us that Paul, like JoAnne, gave himself in the service of Christ and in the end, when they both knew their lives were coming to an end, they couldn't wait to meet their Savior. Paul and JoAnne continued to write and encourage others in their faith throughout their lives.
They both left clear legacies of standing firm in their faith, whether it was Paul defending it while in jail or JoAnne's faith filled joy while dealing with cancer.
Read more...
---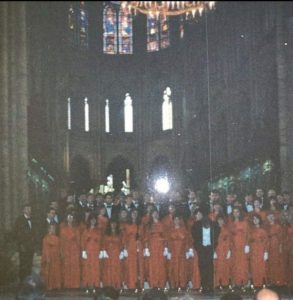 I remember singing in the Cathedral of Notre-Dame in Paris when on our college choir tour in 1992. Our last note hung in the air as if attached to the high Gothic ceiling as our choir director kept us on cue waiting for the sound to fade. It seemed like ages, but it was perhaps more like 10 seconds. It was a magical moment. We had sung Ave Maria, a fitting song (meaning "Hail Mary," the first words that the angel Gabriel said to Mary) to sing in the cathedral whose name means "Our Lady" (referring to Mary). I remember thinking that my voice has been added to the countless voices raised in that consecrated structure to bring glory and praise to our God. Besides its spiritual legacy, I was overwhelmed by the sheer size of such a huge church building! Actually, the cathedral is rather small for a medieval cathedral. It was one of the first cathedrals to be built in the newly innovated Gothic style (pointed arches, stained glass windows, and flying buttresses, an architectural style developed in northern France in the first half of the 12th century). Notre-Dame was started in A.D. 1163 but was not completed until A.D. 1345. Over the next few hundred years, the architectural style was pushed to the extreme, until vast cathedrals–one-and-a-half and even over twice its size–were built in Seville, Spain; Milan, Italy; Cologne, Germany; and York, England. Although not as big, Paris' Cathedral of Notre-Dame is perhaps the most famous of Gothic churches, in no small part to Victor Hugo's novel The Hunchback of Notre-Dame and it being a central landmark in the world capital of Paris (Napoleon was crowned emperor there in 1804).
Read more...
---