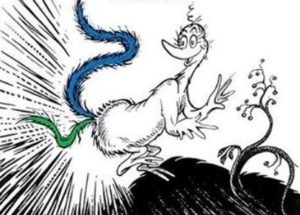 I am a grown man. I have a job, I have kids, I have actual concerns to worry about, and yet somehow I am constantly assailed by certain feelings of jealousy. It could be a Facebook friend who really seems to be successful. It could be some young guitar virtuoso on Youtube. It could be the author with 37 titles to his name on Amazon. It could be that I simply need to get off of the computer…
But there are other things. Maybe it's the way someone else's kids seem to be turning out. Maybe it is a friend's beautiful home. Sometimes it is something as stupid as noticing the sheen and fullness of a well-grown beard. I wish I could be so manly.
Jealousy affects us all at all ages
Read more...
---
"How great is the love the Father has lavished on us, that we should be called children of God! And that is what we are!" -1 John 3:1
Back to school! School is a place where children learn (not just learn content, but also learn the ability to learn), get an education and are provided with the opportunity to develop skills for life.
I have also been reflecting on how school–and education–can provide an image for our spiritual growth and development. Christians are always "in school." We are called to continue to grow in our wisdom and knowledge. Paul's prayer to the Christians at Colossi is "we have not stopped praying for you and asking God to fill you with the knowledge of His will through all spiritual wisdom and understanding" (Col. 1:9). As John Wesley reminds us, we must continue to grow in grace, holiness and love…and not to stop even if we have reached perfection! I recently came across a school lesson for Christians in Art Garner's Why Winners Win.
Read more...
---