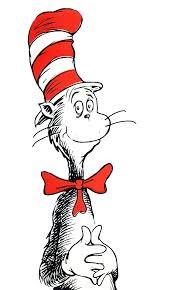 Those who spend any amount of time with me know that my favorite theologian is John Wesley (1703-1791). He was a practical preacher who helped people discover useful methods for keeping their spiritual hearts ablaze and growing in love with God and others.
Dr. Theodor Seuss Geisel may come in second for me! Known by millions as "Dr. Seuss," his children's books are not just wacky and fun to read, they provide keen insights into our human condition, touch our innermost yearnings, and point to deeper truths beyond ourselves. His stories provide amazing illustrations for biblical principles and help us to think how we can think about ourselves in new ways.
Let's take a closer look at
The Cat in the Hat
. The scene begins with the boy and the girl home alone, stuck inside on a rainy day, bored. Suddenly, in swooshes the Cat in the Hat. He urges them to find new ways of having fun! The kids are a bit nervous, but the Cat begins to show off, balancing breakable things while standing on a ball. The fish becomes the voice of the conscious, urging the kids to tell the Cat in the Hat to leave. But they are mesmerized by his antics, and he continues to add more and more to his routine. Finally, it all comes crashing down, and the house is left in a great big mess!
Read more...
---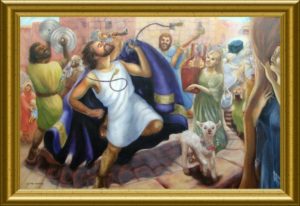 I hate weddings. It's harsh to say, but I really have to force myself to watch my comments and attitude least I anger my wife who is much more partial to weddings and does not appreciate my wit during such an occasion. She loves the pomp, the music, the beautiful dresses…even the table centerpieces. I could do without such things. When it comes to the reception, I am torn: I love the food (even the salad is always amazing) but I don't dance and I don't drink. I also try to avoid drunken speeches, drunken dancing and drunken people in general. There are two key moments in a wedding reception during which you do not want to be near me. It is at these moments where I am at my lowest, most bitter and cantankerous. It is the inevitable renderings of "YMCA" and
Read more...
---