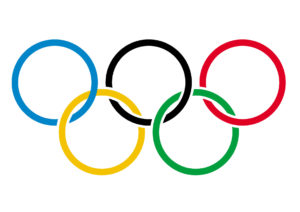 Philippians 3:12-16
[12] Not that I have already obtained all this, or have already been made perfect, but I press on to take hold of that for which Christ Jesus took hold of me. [13] Brothers, I do not consider myself yet to have taken hold of it. But one thing I do: Forgetting what is behind and straining toward what is ahead, [14] I press on toward the goal to win the prize for which God has called me heavenward in Christ Jesus.
[15] All of us who are mature should take such a view of things. And if on some point you think differently, that too God will make clear to you. [16] Only let us live up to what we have already attained.
Concentrating!
Right before a race or competition, they always show a close-up of the athletes about to participate. What are they doing? They are completely focused, staring at their lane, staring at their goal, staring where they are about to go. Concentration is key for Olympic athletes. Can you picture those incredible gymnasts about to do their routine on the balance beam? In those moments before they begin, they fix their eyes on the beam. They see nothing else, just the beam. Concentration is key also for the Christian. "Let us fix our eyes on Jesus" and we will know where we are to be going.
Read more...
---
The Olympics have begun in Rio de Janeiro! Besides all the controversy around the Russian competitors and concerns about Rio's security, the world-wide event has begun. I just saw a study that said the Olympic Rings are the best-known non-business symbol in the world. The eyes of the world are on Rio!
The Olympics were begun in ancient times, and are even referenced in the Bible! Paul uses the image of Olympic runners to describe the Christian life.
1 Corinthians 9:24-27
[24] Do you not know that in a race all the runners run, but only one gets the prize? Run in such a way as to get the prize. [25] Everyone who competes in the games goes into strict training. They do it to get a crown that will not last; but we do it to get a crown that will last forever. [26] Therefore I do not run like a man running aimlessly; I do not fight like a man beating the air. [27] No, I beat my body and make it my slave so that after I have preached to others, I myself will not be disqualified for the prize.
Read more...
---