In my early childhood years we lived in a small home in the old part of St. Paul. It was constructed in the 1890's and had apparently seen better days. At the time I had no notion of its size or its age. It was home and I loved it. Except for the cellar…the cellar was no good. The house was equipped with an old coal chute and its accompanying rusted metal cellar door in our backyard. My dad kept it padlocked, but of course, we had a door inside the house that led down to the basement as well. A rickety staircase, dank stone walls, cobwebs and spiders everywhere and no horrifying basement would be complete without a tomb…yes, a tomb…I'm sure that's what it was. Every house should have a convenient place set aside to bury a body.
Read more...
---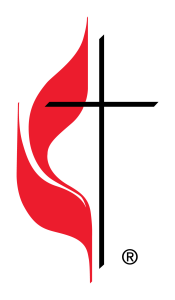 Jesus prayed, "I pray also for those who will believe in me through their message, that all of them may be one, Father, just as you are in me and I am in you. May they also be in us so that the world may believe that you have sent me." John 17:20-21
We are part of something big! Forest Hills is part of a church denomination that links arms around the entire planet. We are a United Methodist congregation, and the United Methodist Church is one of the few truly global Christian churches. We have United Methodist Christian brothers and sisters in nearly every country on earth!
Read more...
---