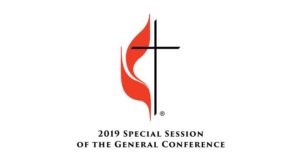 "I'm not praying only for them but also for those who believe in me because of their word. I pray they will be one, Father, just as you are in me and I am in you. I pray that they also will be in us, so that the world will believe that you sent me." -John 17:20-21 This week (Feb. 23-26), a special General Conference of the United Methodist Church will occur in St. Louis, MO. The General Conference is the top international legislative body that sets all organizational matters of the global United Methodist Church and its governing document, The Book of Discipline. Typically, United Methodist delegates gather every four years to set policy and give leadership to our denomination. At the last General Conference in 2016, the session tabled discussions on the church's position on human sexuality in order to ask the bishops to present a way forward, since our governing body–and wider church–is so divided on human sexuality. The Council of Bishops created a 32-member Commission on a Way Forward, which has been meeting since January 2017 with a charge to "lead the church forward" amid the present impasse related to the church's position on human sexuality and resulting questions about the unity of the church. The Commission on a Way Forward created three plans, and recommended "The One Church Plan." The Council of Bishops supported this plan and are recommending it to General Conference session this week. The two other plans are "The Traditionalist Plan" and "The Connectional Conference Plan." Others are bringing suggested plans to the General Conference as well.
Read more...
---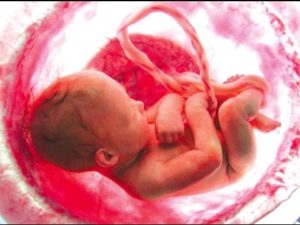 "How could you think that?"
"Don't get me started!"
"Are you an idiot?"
"Aaaaargh!"
Our current political climate can make it difficult to communicate. One must choose one's words very carefully for fear of offending. We live in an era where complete strangers dig through the archives of one's life in order to find the smallest of antisocial morsels in order to be flaunted. The tension in the public square is prone to make many clam-up. Standing for what one believes is becoming harder than ever.
Of course, our stance on political issues reflects greatly on our worldview and what we believe. There are certain topics that transcend the bounds of pure political rhetoric and spill over into the world of right and wrong.
Abortion is one such issue.
We can debate over the way in which government operates. We can quibble about tax rates. We can differ when it comes to immigration policy. But to hash out the value of human life right at the outset? This, to me, smacks of something unalienable, something basic, something self-evident. Of course, we ought to value life. Of course, we ought to protect the most vulnerable among us…right?
Nobody claims to be pro-abortion. It is seen as a last option. A way out of a tough situation. We re-categorize the child as a "fetus". We say it is not viable. We question their quality of life. We say it is a woman's choice.
Read more...
---