This is John the Baptist. He is rough, brash and eats bugs. He wears unfashionable clothing, does not care one iota about political correctness and he lives alone in the wilderness. Even in his first century Middle Eastern culture people would have told him to get a haircut.
John stands out in a crowd. He is different. He had been since birth. Like many of the leaders chosen by God in the Bible, John came from a mother who was known to be barren. He was a miracle child who brought great joy to his parents and great division to his world.
John led a movement of repentance: turning from sin and turning toward God. He used water to symbolize this renewal. His mission was to bear witness and to prepare the way of the Lord. He did this with a loud voice and with a passionately obedient heart.
Read more...
---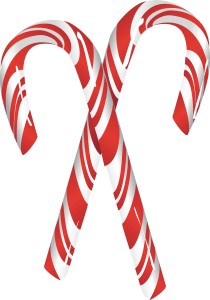 The candy cane is a festive Christmas decoration, one of the many that blend into standard Christmas decorating. At first look, there doesn't seem to be anything religious about the candy cane, and so they are often part of secular Christmas displays. Yet if the candy cane is given a second look, it will tell a lot about the real meaning of Christmas.
Legend has it that in 1670, the choirmaster at the Cologne Cathedral in Germany handed out sugar sticks among his young singers to keep them quiet during the long Living Creche ceremony. In honor of the occasion, he had the candies bent into shepherds' crooks. The red stripes weren't added until much later, when the candy cane as we know it finally appeared.
The candy cane teaches us a lot about the true meaning of Christmas. It is a sweet candy, for Jesus, the Christ (Messiah) came to earth as a sweet baby, a sweet gift from God.
Read more...
---