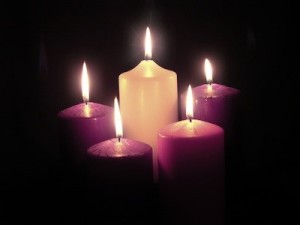 The season of Advent is upon us. For most people this term means nothing. Just more churchy jargon. For church people this term is somehow associated with Christmas, but on its own means nothing. For those who do know what it means, in practicality it plays out as nothing. Maybe "Advent" is just more jargon?
In the liturgical church season Advent consists of four weeks before Christmas. Advent is associated with the idea of waiting. In our Wednesday nights at church we have been singing a song with our kids that goes through all the books of the Bible. As we finish up the Old Testament and move on into the New the lyrics make a bit of a parenthetical thought: "Zechariah, Malachi and 400 years go by; Matthew, Mark…" That little insertion of 400 years is very instructional, and yet hard for us to understand. God's people went through nearly twenty generations of silence from God! There were no prophets proclaiming his message, no signs or wonders.
Read more...
---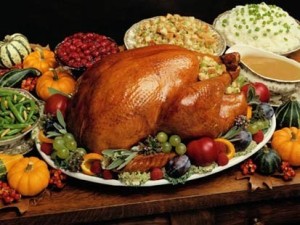 Thanksgiving is upon us and if someone didn't know better, they might just assume that Thanksgiving is yet another part of our celebration of Christmas. The wider culture seems to blend the two pretty well these days. And in the larger scheme of things, we ought to be thankful on both occasions anyway. However, this week is a week of preparation. We are cleaning and cooking, packing up for a trip or decorating our homes. We are excited for a few days off from school and work and are afforded the chance to spend some time with our extended families. There is a lot that goes into this one day. Afterwards, we return home to the daunting tasks that Christmas "presents" us with. More and different decorations, shopping lists, travel plans, higher stress levels and the occasional headaches.
I Thessalonians 5: 16-18 simply says, "Be joyful always; pray continually; give thanks in all circumstances, for this is God's will for you in Christ Jesus."
Read more...
---