The church is a place where we celebrate some of life's most important times together. From baptisms to confirmation, graduation, weddings and funerals; we want to help you prepare a meaningful and memorable experience. Please call the church office at 651-464-5249 or email
office@foresthillsumc.net
for more information about how to plan and schedule your event. Click below to get required forms for your event.
Chuck Knows Church
– Link to short videos that offer funny and helpful explanations of church related topics.
"God is love." -1 John 4:8
"A new command I give you: Love one another. As I have loved you, so you must love one another." -Jesus (John 13:34)
Love. Grow. Serve. These three focus everything that Forest Hills is and does. They are biblical expressions of God's character, and they identify God's people in community.
God is love. In Jesus God perfectly showed His perfect love for all people. By giving the Holy Spirit to live within God's people, we have God's love in us, shaping us, and flowing out through us.
Worship is a form of this love. When we are connected to God in a loving relationship, God takes over our hearts, and we grow in our love for God and for others. It's like we are the spokes of a wheel, and God is the hub. The closer we get to the hub, the closer the spokes come together. Likewise, the closer we grow to one another, the closer we grow to God. (Illustration used by Dorotheus of Gaza in the 6th century) This is how Love (God) works.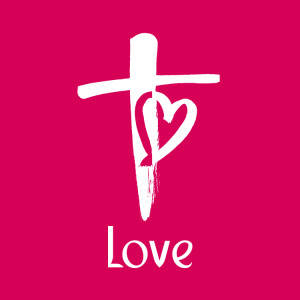 At the start of the new year it always makes me cringe to hear everyone talk about their newest resolution. Not that I think resolutions in and of themselves are bad, but in today's society of personal betterment, most resolutions miss the mark. The U.S. self-improvement market was worth $9.9 billion in 2016. It is forecast to post 5.6% average yearly gains from 2016 to 2022, when the market should be worth $13.2 billion.* Society is on a search to make themselves better, or as the old American sayings goes "pull yourself up by the bootstraps" or maybe in today's verbiage "girl, wash your face". Now you are asking yourself why is that so bad? This focus on self and change only through one's own works leads us to a place of selfishness. Even in the so-called Christian self-help books, I see a startling lack of Christian discipleship. First, there is little to no prayer mentioned. There is normally a lot of pages focused on meditation, but that meditation is completely focused on one's self. Though it is good to have some introspective moments. There is very little focused on prayer or meditation on scripture. Second, our happiness is completely dependent on our own making. We must be on guard and avoid self-obsession. Our happiness is not the focus of the Bible. God is more concerned with our holiness than our happiness. For our joy comes from knowing Jesus and our relationship with him. We will find joy as we become more like him.
Most books talk about how we just need to try harder, do better, let go of negativity, all on our own. We start to deceive ourselves into thinking that we are the most important thing in the world, that it is our own power that makes these changes. It assumes we have the power to change ourselves. We can change our habits, our food choices and maybe even our waistline but we cannot change our insides without the Holy Spirit. Luke 18:27 "What is impossible with man is possible with God."
Read more...
---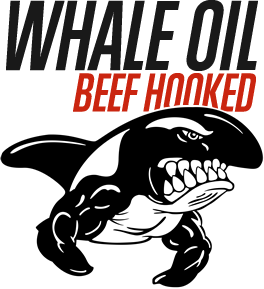 As we come to the end of this year, I also will finish up my two-year-long blogging on the biblical teaching of sex and marriage. I have a couple of other questions I've been asked by youth, so I want to address them specifically, before I finish. Question: "Would the two of you and my two parents be happy together whether or not the choice to abstain [from sex before marriage] was made?" Yes. Of course. Couples who have sex before marriage can be very happily married. God forgives all sin, and God can create new life again. "With God all things are possible." But take note: it requires a repairing and healing. It becomes part of the baggage each couple needs to work through together. The more there is, the harder it is. It is kind of like driving to a vacation spot. More detours along the way makes the trip harder, longer, more expensive, more grueling and more taxing. How much better to make the journey the best way possible. The journey of marriage is difficult enough the way it is, without adding further complications! Having sex before marriage makes the marriage more difficult–not impossible or even less meaningful–just harder. The couple must go through a process of repentance and re-commitment to following God in obedience. Many (but not all!) couples I have interacted with who had sex before marriage regret it and wish they could do it over again. Not that they are any less happy, they just wish they had done it right. The consequences can be overcome, and often are, thanks to the empowering of the Holy Spirit. Many couples have shared that their regret is greatest when they have to confess to their own children that they did not follow God's plan as they ought. How they wish they could be a better example. It is also harder to encourage your children to trust God with their sexuality when your own example doesn't reinforce it.
Read more...
---
"Each of you should use whatever gift you have received to serve others, as faithful stewards of God's grace in its various forms." -1 Peter
Love. Grow. Serve. These three focus everything that Forest Hills is and does. They are biblical expressions of God's character, and they identify God's people in community.
God gives us the Holy Spirit to live within us, changing us from the inside out. The Holy Spirit gives us interests, abilities, and grace, and it is through these that we serve God by serving others. What are the gifts the Holy Spirit has worked into you? We are gifted, you know. God calls us to use our resources (interests, abilities, time, possessions, etc.) to make the world a better place. God calls His people to invest in others.
One of the best ways to show love to someone who is a parent is to help her kids. Same with God. One of the best ways to show love to God is to help God's kids. That's all the other people around you. We are all called to invest into others what God has first invested into us.