The church is a place where we celebrate some of life's most important times together. From baptisms to confirmation, graduation, weddings and funerals; we want to help you prepare a meaningful and memorable experience. Please call the church office at 651-464-5249 or email
office@foresthillsumc.net
for more information about how to plan and schedule your event. Click below to get required forms for your event.
Chuck Knows Church
– Link to short videos that offer funny and helpful explanations of church related topics.
"God is love." -1 John 4:8
"A new command I give you: Love one another. As I have loved you, so you must love one another." -Jesus (John 13:34)
Love. Grow. Serve. These three focus everything that Forest Hills is and does. They are biblical expressions of God's character, and they identify God's people in community.
God is love. In Jesus God perfectly showed His perfect love for all people. By giving the Holy Spirit to live within God's people, we have God's love in us, shaping us, and flowing out through us.
Worship is a form of this love. When we are connected to God in a loving relationship, God takes over our hearts, and we grow in our love for God and for others. It's like we are the spokes of a wheel, and God is the hub. The closer we get to the hub, the closer the spokes come together. Likewise, the closer we grow to one another, the closer we grow to God. (Illustration used by Dorotheus of Gaza in the 6th century) This is how Love (God) works.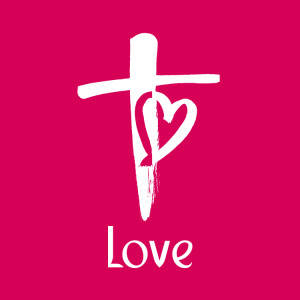 Every summer, I have grand plans to spend it bonding with my family. My ideas are going camping, museums and spending time sowing seeds of faith and wisdom. But, instead I get caught up in schedules, errands and before I know it the summer is over. Then I promise myself next summer I will do better. I will spend more time with my daughter before she goes off to college and we don't have summers together.
Summer goes so much quicker than we ever expect it too. We start out with the best intentions when our kids are small to use the summer to the best of our abilities, but then life just seems to get in the way. We get sidetracked and we waste the opportunities given to us. Often we as parents forget —God's given us just 18 summers with our children before they leave home for college. So, don't waste this precious time. Don't look back with sadness, and without memories, because those days can't be done over.
Summers are also a great opportunity to talk about your faith as a family; to let your children see how faith and family are important from one generation to another. Jesus showed us the importance and the impact of spending time together in his relationship with his disciples. He shared life with those twelve who were closest to him. He knew he had just a few short years with them and that he had to make the most of it.
He modeled to his disciples what a mature relationship with God looked like. He taught them how to pray, worship, serve and live with other Christians. By doing life together the disciples were able to grow in their faith. This idea of making disciples of our children made me rethink how I talk and what I do during these summer days. What do I want my kids to learn before they leave home? What memories do I want them to have?
Read more...
---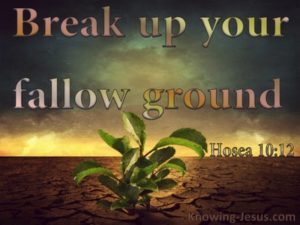 "Sow with a view to righteousness, Reap in accordance with kindness; Break up your fallow ground, For it is time to seek the LORD Until He comes to rain righteousness on you." -Hosea 10:12 I grew up in small-town North Dakota. My father, who was a rural preacher, grew up on a farm. Each Sunday afternoon we would have to go for the "Sunday drive" around the countryside to "look at the crops." I rarely saw the weekly changes that my father found so interesting. It was during those rides, however, that I learned what different crops looked like, what a "dirty" or "clean" field was, and the ongoing effects of too much or too little rain. We also talked about the farming practice of "fallow fields." Before the current practice of field-design planting, farmers would rotate crops in a field year-to-year in order to prevent depleting the soil of certain nutrients that was caused by growing the same crops year after year. Yet the wise farmer, my dad told me, let a field go fallow every few years. Although there was no income from that field for that year, the benefit of "letting the ground rest," as he described it, enabled bigger yield crops in the following years. Fallow ground becomes fertile ground. "It's just like everything," he said, "Performance is always better after a rest." This summer, for the first time in my 24-year ministry, I am taking a Renewal Leave. For three months, June 4 – Sept. 2, I will not be engaging in any pastoral duties at Forest Hills Church, and I will be attending worship elsewhere during this time.
Read more...
---
"Each of you should use whatever gift you have received to serve others, as faithful stewards of God's grace in its various forms." -1 Peter
Love. Grow. Serve. These three focus everything that Forest Hills is and does. They are biblical expressions of God's character, and they identify God's people in community.
God gives us the Holy Spirit to live within us, changing us from the inside out. The Holy Spirit gives us interests, abilities, and grace, and it is through these that we serve God by serving others. What are the gifts the Holy Spirit has worked into you? We are gifted, you know. God calls us to use our resources (interests, abilities, time, possessions, etc.) to make the world a better place. God calls His people to invest in others.
One of the best ways to show love to someone who is a parent is to help her kids. Same with God. One of the best ways to show love to God is to help God's kids. That's all the other people around you. We are all called to invest into others what God has first invested into us.