The church is a place where we celebrate some of life's most important times together. From baptisms to confirmation, graduation, weddings and funerals; we want to help you prepare a meaningful and memorable experience. Please call the church office at 651-464-5249 or email
office@foresthillsumc.net
for more information about how to plan and schedule your event. Click below to get required forms for your event.
Chuck Knows Church
– Link to short videos that offer funny and helpful explanations of church related topics.
"God is love." -1 John 4:8
"A new command I give you: Love one another. As I have loved you, so you must love one another." -Jesus (John 13:34)
Love. Grow. Serve. These three focus everything that Forest Hills is and does. They are biblical expressions of God's character, and they identify God's people in community.
God is love. In Jesus God perfectly showed His perfect love for all people. By giving the Holy Spirit to live within God's people, we have God's love in us, shaping us, and flowing out through us.
Worship is a form of this love. When we are connected to God in a loving relationship, God takes over our hearts, and we grow in our love for God and for others. It's like we are the spokes of a wheel, and God is the hub. The closer we get to the hub, the closer the spokes come together. Likewise, the closer we grow to one another, the closer we grow to God. (Illustration used by Dorotheus of Gaza in the 6th century) This is how Love (God) works.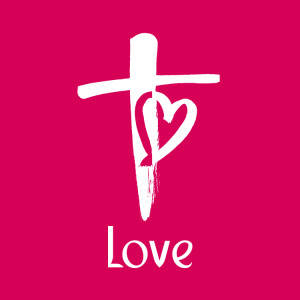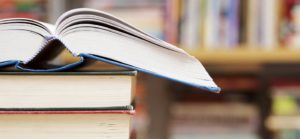 Have you even been in the middle of a good book? The characters are captivating, the dialog is snappy, the plot is as thick as ever. It's so good it's tough to put it down. But, of course, life calls and you must insert your bookmark and turn your attention elsewhere. Finally, at the end of a long day you decide to finish up the chapter you've been working on. You head to your favorite chair in the living room right next to your reading table. Confusingly enough, the book is not there. You are not sure where you left it. You check the bedroom, the kitchen counter, even the backseat of the car. Still nowhere to be found.
Your book is gone. You were smack dab in the middle and now your book is gone. As much as you would love to finish the story, you are now unable. You feel frustrated and uncomfortable leaving something so great incomplete.
What if we were to look at our faith life as a book? How far along in the story are you? Do you find it to be riveting or does the story of your faith put you to sleep? How often do you put time into reading? How much do you look forward to getting through another chapter?
God is writing his story upon our lives. But what he has written we need to read and engage with and make a part of our lives. For so many Christians, faith is an intellectual decision to believe in Jesus. Our conversion becomes the end of our journey. The truth is, once we are saved and trust in Jesus as our Savior, we are only halfway through the book! God is inviting us to live into the rest of the story.
Read more...
---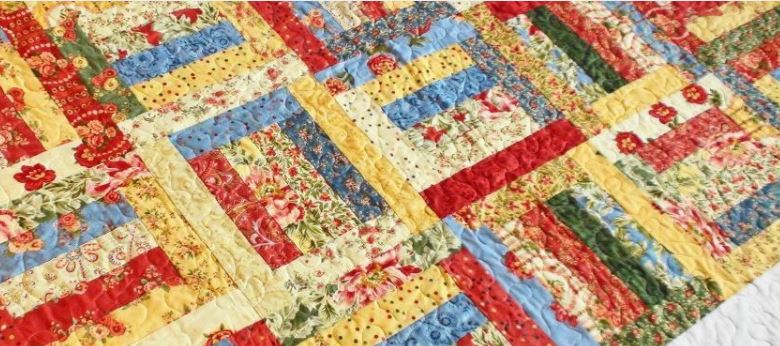 Last week was a sad one for our church. We lost a long time member and friend in JoAnne. As we grieve the loss, her life is in our lives, we also remember the legacy she leaves.
A legacy is much more than jewels, money or even societal standing. These things will fade or go away but a true legacy will last forever. Sharing with others the eternal legacy a belief in Jesus Christ gives us is the most important thing we can do.
JoAnne knew the importance of leaving an eternal legacy. She lived out her faith for all to see. She was a regular church attender. She believed that going to church weekly was important for her Christian growth. JoAnne studied and talked of scripture often. Her children said, at her funeral, she would even mutter verses in her sleep. She acted out her faith in service to others. JoAnne loved to quilt and turned it into a ministry, making over 800 quilts that she gave out to soldiers, children, people in need or sold for charities. JoAnne also sent out dozens of cards each week, encouraging those around her. She knew the importance of Proverbs 16:24 "Pleasant words are as a honeycomb, sweet to the soul, and health to the bones."
The Bible shows us that Paul, like JoAnne, gave himself in the service of Christ and in the end, when they both knew their lives were coming to an end, they couldn't wait to meet their Savior. Paul and JoAnne continued to write and encourage others in their faith throughout their lives.
They both left clear legacies of standing firm in their faith, whether it was Paul defending it while in jail or JoAnne's faith filled joy while dealing with cancer.
Read more...
---
"Each of you should use whatever gift you have received to serve others, as faithful stewards of God's grace in its various forms." -1 Peter
Love. Grow. Serve. These three focus everything that Forest Hills is and does. They are biblical expressions of God's character, and they identify God's people in community.
God gives us the Holy Spirit to live within us, changing us from the inside out. The Holy Spirit gives us interests, abilities, and grace, and it is through these that we serve God by serving others. What are the gifts the Holy Spirit has worked into you? We are gifted, you know. God calls us to use our resources (interests, abilities, time, possessions, etc.) to make the world a better place. God calls His people to invest in others.
One of the best ways to show love to someone who is a parent is to help her kids. Same with God. One of the best ways to show love to God is to help God's kids. That's all the other people around you. We are all called to invest into others what God has first invested into us.