Setting up a one-time gift or financial commitment for our Missionairies
Click on "Secure Worker Giving"
Type Tim and Kristina Lewis
Your gift will go directly to the "Lewis family" (Using alias to protect their identity. Gifts given are under aliases as well).
Make checks payable to WorldVenture. Write #683 in the memo line and send to:
20 Inverness Pl E
Englewood, CO 80112-5622
By Phone:
Call WorldVenture (720)283-2000 option #6
Dulac Mission Trip Dulac Mission Trip
Annual adult mission trip to Louisiana. Next year's trip will be February 25 to March 1, 2019.
We are collecting Cleaning, Hygiene, and School kits to take with us. Please click on the following link to see each kit and what's needed.
2019 Mission trip to Alaska! For youth who have completed the 7th grade through high school and adults doing mission work and fun events.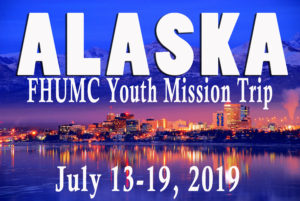 See Cassi Betker or email youth@foresthillsumc.net for more information!
St. Andrew's Family Shelter – Hugo
.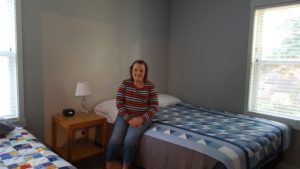 We are supporting the St. Andrew's Family Shelter, and will be volunteering the week of December 23rd through the 29th. Below is the sign up sheet
If you choose to volunteer at St. Andrew's, you must complete and Application Form, Background Check Authorization, and watch a short video from Safe Gatherings. All three items are accessible below
:
Once you have completed the video and the application/background check, please forward it to the office at office@foresthillsumc.net, and I will process it. Thank you! We look forward to working with St. Andrew's on this project for some time to come….
Missionaries:
We have adopted the "Tim and Kristina Lewis" (alias names) family, serving in central Asia. We cannot provide their real names, as it is illegal to be a Christian missionary in the area they are serving.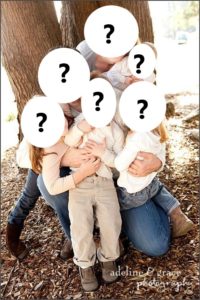 It is illegal to be Christian missionaries in Kazakhstan, so we are unable to reveal their pictures.
Tim and Kristina are husband and wife,
and have four children. Their missions work includes providing education and discipleship among the unreached in central Asia. They work through World Venture, and they have been working in Kazakhstan for 11 years.
Most of their work is done in their home, as they open it to their neighbors for meals and discussion that leads to talk about the message of Jesus.
Their desire is to see God establish and grow his church in central Asia, by changing how people see Jesus Christ. Their long term mission is to see Central Asian families transformed by Christ into having a biblical worldview that changes not only their own lives, but society as well.
If you would like to help support Tim and Kristina financially, you can give or sign up to be a monthly sponsor through our website here, or at World Venture, instructions above. Central Asia has historically been closely tied to its nomadic peoples and the Silk Road. It has acted as a crossroads for the movement of people, goods, and ideas between Europe, Western Asia, South Asia, and East Asia. It i an extremely large region of varied geography, including high passes and mountains, vast deserts, and grassy steppes.
Islam is the religion most common in the Central Asia Republics. The form of Christianity most practiced in the region is the Russian Orthodox Church.
Emails can be sent to the family at someday@freckletune.net