Dulac Mission Trip Dulac Mission Trip
Annual adult mission trip to Louisiana. This year's trip will be February 17-24, 2018.
We are collecting Cleaning, Hygiene, and School kits to take with us. Please click on the following link to see each kit and what's needed.
2019 Mission trip information coming soon! For youth who have completed the 7th grade through high school and adults doing mission work and fun events .
St. Andrew's Family Shelter – Hugo
.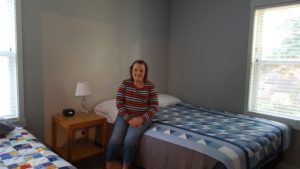 We are supporting the St. Andrew's Family Shelter, and will be volunteering the week of September 9th through the 15th. Below is the sign up sheet
If you choose to volunteer at St. Andrew's, you must complete and Application Form, Background Check Authorization, and watch a short video from Safe Gatherings. All three items are accessible below
:
Once you have completed the video and the application/background check, please forward it to the office at office@foresthillsumc.net, and I will process it. Thank you! We look forward to working with St. Andrew's on this project for some time to come….