Missionaries:
7/1/2020 Update:
Would you please pray?
From what we read in the news, we can see that America needs unity right now. From what we heard from our friend this week, our area of believers need unity right now.
We met with a friend this week who had a harsh disagreement with another believer, a leader of a local ministry group. They have asked us to come mediate a conversation for them today. Would you please pray for this conversation?
This week we met with a group hoping to translate some Bible Project videos (an excellent resource if you haven't watched them!). A separate group has strong opinions how these translations should be done, yet they disregard the context of the local church here and barriers for working with Muslim people. The local church is already small and young! Would you please pray these two groups could work together to bring the gospel and build the church here?
As Jesus prayed, ". . . now protect them by the power of your name so that they will be united just as we are." (John 17:11b)
Christian missionaries in
Central Asia
We have adopted the "Tim and Kristina Lewis" (alias names) family, serving in central Asia. We cannot provide their real names, as it is illegal to be a Christian missionary in the area they are serving. It is illegal to be Christian missionaries in Central Asia, so we are unable to reveal their pictures.
Tim and Kristina are husband and wife, and have four children. Their missions work includes providing education and discipleship among the unreached in central Asia. They work through World Venture, and they have been working in Cental Asia for 11 years.
Most of their work is done in their home, as they open it to their neighbors for meals and discussion that leads to talk about the message of Jesus.
Their desire is to see God establish and grow his church in central Asia, by changing how people see Jesus Christ. Their long term mission is to see Central Asian families transformed by Christ into having a biblical worldview that changes not only their own lives, but society as well.
If you would like to help support Tim and Kristina financially, you can give or sign up to be a monthly sponsor through our webs
ite here,
or at World Venture, instructions above. Central Asia has historically been closely tied to its nomadic peoples and the Silk Road. It has acted as a crossroads for the movement of people, goods, and ideas between Europe, Western Asia, South Asia, and East Asia. It i an extremely large region of varied geography, including high passes and mountains, vast deserts, and grassy steppes.
Islam is the religion most common in the Central Asia Republics. The form of Christianity most practiced in the region is the Russian Orthodox Church.
Emails can be sent to the family at someday@freckletune.net
Your gift will go directly to the "Lewis family" (Using alias to protect their identity. Gifts given are under aliases as well). Setting up a one-time gift or financial commitment for our Missionaries through World Venture:
Click on "Secure Worker Giving"
Type Tim and Kristina Lewis
By Mail: Make checks payable to WorldVenture.
Write #683 in the memo line and send to:
20 Inverness Pl E
Englewood, CO 80112-5622
By Phone: (720)283-2000 option #6
MISSION TRIPS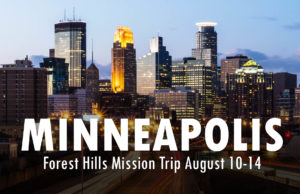 2020 Mission Trip
Join us this summer for our Inter-generational mission trip! In 2020, we are serving those in our own state. We are again partnering with Praying Pelican, a Minnesota based missions group, to serve the poor and marginalized in Minneapolis and the surrounding urban communities. Our primary partner will be Good in the Hood. Their desire is to inspire individuals, families and entire neighborhoods to take responsibility and ownership for the growth, improvement and well-being of their personal lives and community. Through partnerships and kindness-based initiatives they believe the physical, emotional and spiritual climate of an entire community can be changed for good.
The trip will cost $400 per person. This will cover transportation, food, lodging and supplies. Sign-up sheet for the mission trip is on the clipboard in the lobby.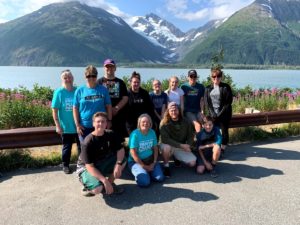 2019 Mission trip to Alaska
!