Church Office
1790 11th Street S.E.
Forest Lake, MN 55025
Office Hours
Monday – Friday
9:00 a.m. – 3:00 p.m.
Phone
Tel: 651-464-5249
Fax: 651-982-0259
Email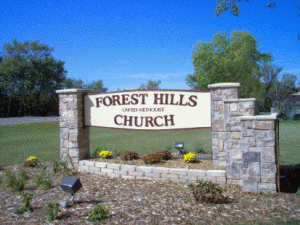 Stay up on all th
at is happening at Forest Hills,
Sign up for our newsletter.
The church is a place where we celebrate some of life's most important times together. From baptisms to confirmation, graduation, weddings and funerals; we want to help you prepare a meaningful and memorable experience. Please call the church office at 651-464-5249 or email
office@foresthillsumc.net
for more information about how to plan and schedule your event. Click below to get required forms for your event.