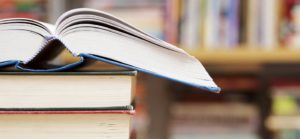 Have you even been in the middle of a good book? The characters are captivating, the dialog is snappy, the plot is as thick as ever. It's so good it's tough to put it down. But, of course, life calls and you must insert your bookmark and turn your attention elsewhere. Finally, at the end of a long day you decide to finish up the chapter you've been working on. You head to your favorite chair in the living room right next to your reading table. Confusingly enough, the book is not there. You are not sure where you left it. You check the bedroom, the kitchen counter, even the backseat of the car. Still nowhere to be found.
Your book is gone. You were smack dab in the middle and now your book is gone. As much as you would love to finish the story, you are now unable. You feel frustrated and uncomfortable leaving something so great incomplete.
What if we were to look at our faith life as a book? How far along in the story are you? Do you find it to be riveting or does the story of your faith put you to sleep? How often do you put time into reading? How much do you look forward to getting through another chapter?
God is writing his story upon our lives. But what he has written we need to read and engage with and make a part of our lives. For so many Christians, faith is an intellectual decision to believe in Jesus. Our conversion becomes the end of our journey. The truth is, once we are saved and trust in Jesus as our Savior, we are only halfway through the book! God is inviting us to live into the rest of the story.