Current Message Series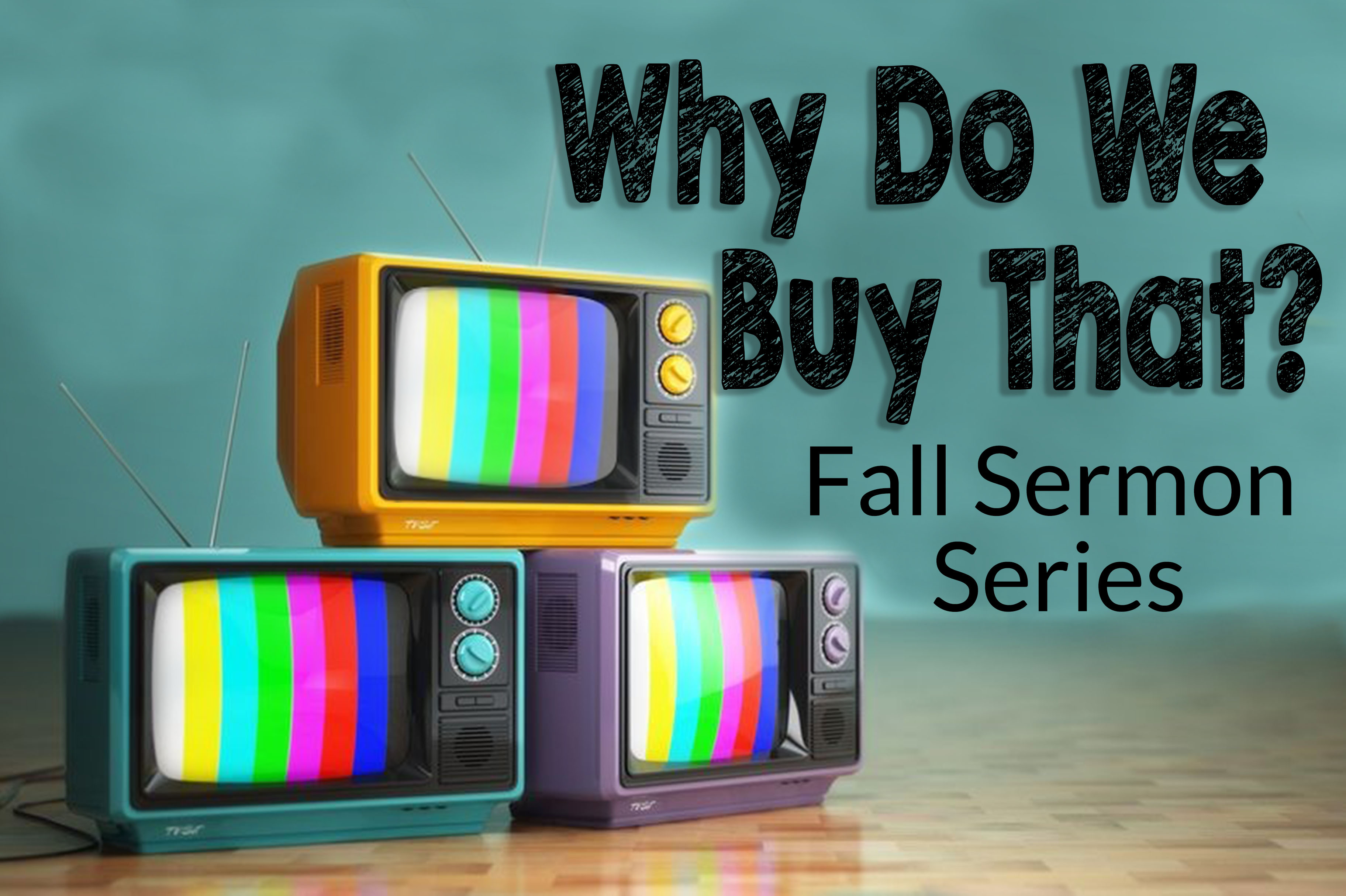 Why do commercials work on us? They offer satisfaction, meaning, and value in something we can buy. But we know better! Only Jesus offers the path of truly abundant life. Pastor David is back in September and will lead with a message series using commercial ads, "Why Do You Buy That?" We'll uncover the ways we lose our focus amid the swirling media of advertising. We'll expose our vulnerability to temptation, and we'll get grounded again what really satisfies all the deep, inner longings of life.
Sept. 8 – Jumping in Scum
Sept 15th – Who Are You?
Sept 22nd – Laughed At
Sept 29th – Inner Strength
Oct 6th – Power in Numbers
Oct 13th – Forgiveness
Oct 20th – Want It All
Oct 19th – Turn Care into Action
Nov 3rd – My Ancestry