Current Message Series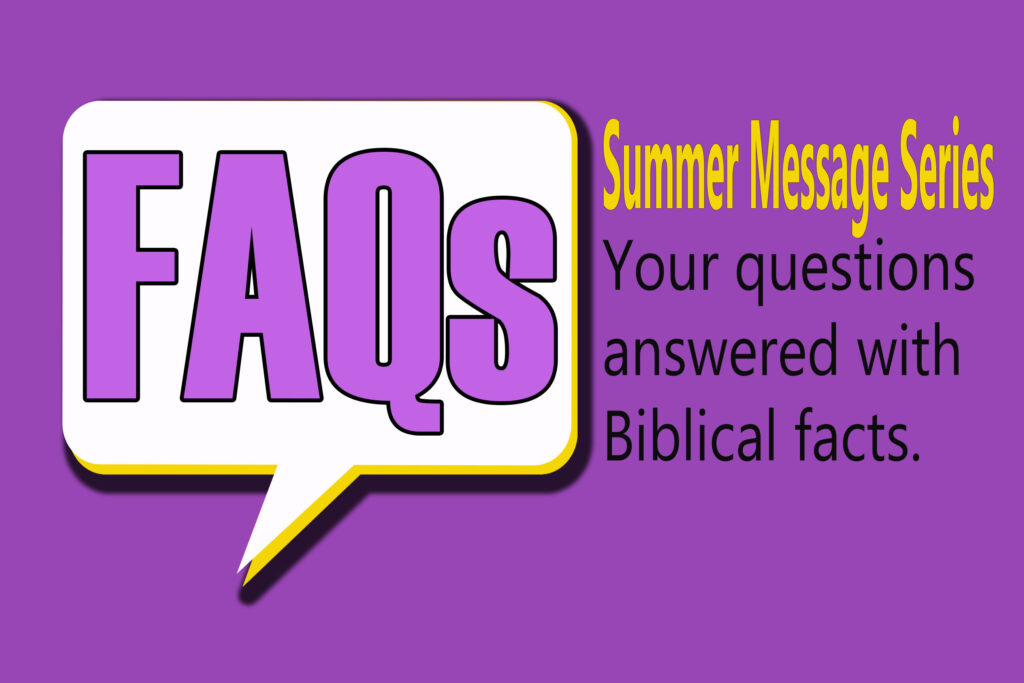 Our Sunday messages will address whatever you've been wondering about: those puzzling questions you have about the Bible, or how Christians ought to respond to something, or why God seems to do–or not do–certain things. After all, discipleship is about living our faith out in our daily lives, guided by the Holy Spirit and God's Word. All of us are frequently puzzled, "How do I live as a faithful disciple about this or that?" Therefore, this summer we'll try to address whatever it is you've been puzzled about! The Bible applies to ALL parts of our lives, so there is no issue or topic off limits! So far topics include:
July 5 (Pastor David preaching): Should the American flag be displayed in worship?
July 12 (Cassi preaching): What is Zion?
July 19 (Pastor Andrew preaching): Do we really need the Old Testament?
July 26 (Pastor David preaching): Why does God allow suffering?
Aug. 2 (Pastor David preaching): How did we get our Bible?
We need more ideas after this: please submit yours!