The church is a place where we celebrate some of life's most important times together. From baptisms to confirmation, graduation, weddings and funerals; we want to help you prepare a meaningful and memorable experience. Please call the church office at 651-464-5249 or email
office@foresthillsumc.net
for more information about how to plan and schedule your event. Click below to get required forms for your event.
Chuck Knows Church
– Link to short videos that offer funny and helpful explanations of church related topics.
"God is love." -1 John 4:8
"A new command I give you: Love one another. As I have loved you, so you must love one another." -Jesus (John 13:34)
Love. Grow. Serve. These three focus everything that Forest Hills is and does. They are biblical expressions of God's character, and they identify God's people in community.
God is love. In Jesus God perfectly showed His perfect love for all people. By giving the Holy Spirit to live within God's people, we have God's love in us, shaping us, and flowing out through us.
Worship is a form of this love. When we are connected to God in a loving relationship, God takes over our hearts, and we grow in our love for God and for others. It's like we are the spokes of a wheel, and God is the hub. The closer we get to the hub, the closer the spokes come together. Likewise, the closer we grow to one another, the closer we grow to God. (Illustration used by Dorotheus of Gaza in the 6th century) This is how Love (God) works.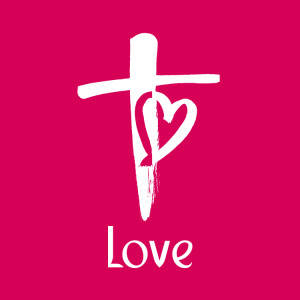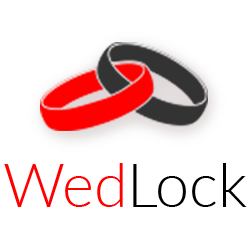 Marriage and Sex:
Sexual fidelity is actually a sub-category of marriage. That is a fatal mistake our secular culture makes. It makes them two separate categories that don't necessarily correlate. But God intends sex to be kept within marriage.
God made people with the intention of marriage. God created marriage and intends for most people to get married. Now, not all people get married, and God does call some people to the exception of singleness. But God created people FOR marriage (Genesis 2:24, Mark 10:6-9). That is God's plan. Christians seek to follow God's plan. God desires marriage to be holy, right and good. God does not intend marriage to be abusive, manipulative, selfish, taken for granted, not taken seriously, or even broken. God intends marriage to be fulfilling, complementary, uplifting, making whole.
You cannot look to the rest of nature to see the moral guidelines for people. God created animals to reproduce in order to sustain their populations. God created people different, in God's own image, to a higher and more special calling. That calling includes the special relationship between a man and a woman; marriage reflects the image of God in the unity and the joining together. Man, woman and God joined together in holy matrimony reflects the image of God's trinity. The love, commitment, obedience and unity they share reflects the interaction (love, commitment, obedience and unity) of the Father, the Son and the Holy Spirit. "So, God created man in His own image, in the image of God He created him; male and female He created them" (Genesis 1:27).
Read more...
---

So often we are prone to think of God as having a split personality. Likewise we think of the Bible as two separate stories. Now granted, it is written that way. There are clearly two testaments, but we spend so much time in the New that we forget its origins found in the Old. We gloss over all nuance and conclude that Jesus is the "nice" God and that God the Father is "mean". Why would we want to read about a cranky, old, judgmental God? We prefer the good news only. It is important to remember that, even though we have two testaments, the Bible is still a whole. One story. And God is still God, and Jesus is Him. One God.
As you read through Scripture, you will find one of my favorite attributes of God: He wears His heart on His sleeve. The Bible can at times read like a journal that God has written about his love for the world he has created. And the apple of his eye, the one that captures his heart, the one that he has actually proposed to is…no, NOT you, but the church. The people of God, the body of Christ, the gathered believers. Yes, this means God loves you too, but God's heart beats for his people as a whole.
Read more...
---
"Each of you should use whatever gift you have received to serve others, as faithful stewards of God's grace in its various forms." -1 Peter
Love. Grow. Serve. These three focus everything that Forest Hills is and does. They are biblical expressions of God's character, and they identify God's people in community.
God gives us the Holy Spirit to live within us, changing us from the inside out. The Holy Spirit gives us interests, abilities, and grace, and it is through these that we serve God by serving others. What are the gifts the Holy Spirit has worked into you? We are gifted, you know. God calls us to use our resources (interests, abilities, time, possessions, etc.) to make the world a better place. God calls His people to invest in others.
One of the best ways to show love to someone who is a parent is to help her kids. Same with God. One of the best ways to show love to God is to help God's kids. That's all the other people around you. We are all called to invest into others what God has first invested into us.