The church is a place where we celebrate some of life's most important times together. From baptisms to confirmation, graduation, weddings and funerals; we want to help you prepare a meaningful and memorable experience. Please call the church office at 651-464-5249 or email
office@foresthillsumc.net
for more information about how to plan and schedule your event. Click below to get required forms for your event.
Chuck Knows Church
– Link to short videos that offer funny and helpful explanations of church related topics.
"God is love." -1 John 4:8
"A new command I give you: Love one another. As I have loved you, so you must love one another." -Jesus (John 13:34)
Love. Grow. Serve. These three focus everything that Forest Hills is and does. They are biblical expressions of God's character, and they identify God's people in community.
God is love. In Jesus God perfectly showed His perfect love for all people. By giving the Holy Spirit to live within God's people, we have God's love in us, shaping us, and flowing out through us.
Worship is a form of this love. When we are connected to God in a loving relationship, God takes over our hearts, and we grow in our love for God and for others. It's like we are the spokes of a wheel, and God is the hub. The closer we get to the hub, the closer the spokes come together. Likewise, the closer we grow to one another, the closer we grow to God. (Illustration used by Dorotheus of Gaza in the 6th century) This is how Love (God) works.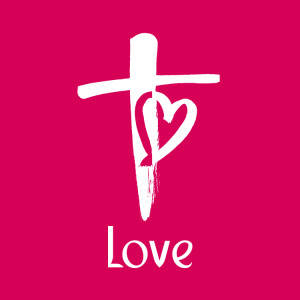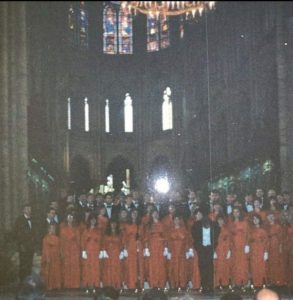 I remember singing in the Cathedral of Notre-Dame in Paris when on our college choir tour in 1992. Our last note hung in the air as if attached to the high Gothic ceiling as our choir director kept us on cue waiting for the sound to fade. It seemed like ages, but it was perhaps more like 10 seconds. It was a magical moment. We had sung Ave Maria, a fitting song (meaning "Hail Mary," the first words that the angel Gabriel said to Mary) to sing in the cathedral whose name means "Our Lady" (referring to Mary). I remember thinking that my voice has been added to the countless voices raised in that consecrated structure to bring glory and praise to our God. Besides its spiritual legacy, I was overwhelmed by the sheer size of such a huge church building! Actually, the cathedral is rather small for a medieval cathedral. It was one of the first cathedrals to be built in the newly innovated Gothic style (pointed arches, stained glass windows, and flying buttresses, an architectural style developed in northern France in the first half of the 12th century). Notre-Dame was started in A.D. 1163 but was not completed until A.D. 1345. Over the next few hundred years, the architectural style was pushed to the extreme, until vast cathedrals–one-and-a-half and even over twice its size–were built in Seville, Spain; Milan, Italy; Cologne, Germany; and York, England. Although not as big, Paris' Cathedral of Notre-Dame is perhaps the most famous of Gothic churches, in no small part to Victor Hugo's novel The Hunchback of Notre-Dame and it being a central landmark in the world capital of Paris (Napoleon was crowned emperor there in 1804).
Read more...
---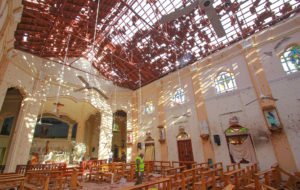 The Reality of Easter This past Easter Sunday was a glorious celebration of new life and victory. We left our churches inspired and re-energized in our faith. Then we turned on the TV or listened to the radio. News of what had occurred in Sri Lanka stunned our sense of joy. Three churches were targeted and nearly three hundred innocent Christians were killed. The coordinated attack involved six suicide bombers. David Curry, CEO of Open Doors USA said that the attacks were "planned on Easter to strike fear in the hearts of Christians."
But you see, the main problem for a terrorist is that Easter and fear do not mix.
Like light in a dark room, the victory of Easter drives out all fear. It is not just a fairy tale that we perpetuate, or some kind of wishful thinking. In the first century a real man was crucified on a real cross and really buried in a tomb. On that first Easter, that same man really rose from the grave as an unadulterated act of divine authority and power!
Read more...
---
"Each of you should use whatever gift you have received to serve others, as faithful stewards of God's grace in its various forms." -1 Peter
Love. Grow. Serve. These three focus everything that Forest Hills is and does. They are biblical expressions of God's character, and they identify God's people in community.
God gives us the Holy Spirit to live within us, changing us from the inside out. The Holy Spirit gives us interests, abilities, and grace, and it is through these that we serve God by serving others. What are the gifts the Holy Spirit has worked into you? We are gifted, you know. God calls us to use our resources (interests, abilities, time, possessions, etc.) to make the world a better place. God calls His people to invest in others.
One of the best ways to show love to someone who is a parent is to help her kids. Same with God. One of the best ways to show love to God is to help God's kids. That's all the other people around you. We are all called to invest into others what God has first invested into us.