We know that visiting a new church can be a pretty intimidating experience because you don't
even know what to expect! So we want to give you a glimpse of what an average Sunday looks
like at Forest Hills.
Service Time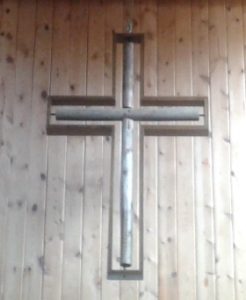 Find the Church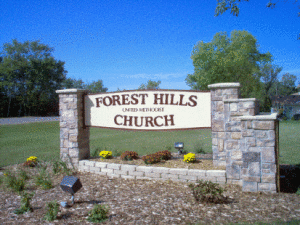 Get Settled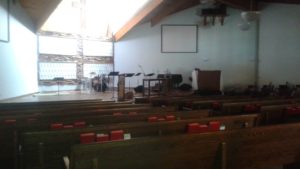 Forest Hills has one service on Sunday mornings from 10:00 – 11:15 a.m.
On the third Sunday, come at 10:00 a.m. for an old-fashioned hymns sing. Call out your favorite hymn and everyone can join in!
Forest Hills is located at 1790 11th Street S.E. in Forest Lake. It's on the north side of Scandia Trail (Highway 97) about a mile east of Highway 61. It's right across the street from the BP gas station. Fuel your vehicle there, but your soul here!
Come early to gather in the lobby for fellowship and relationship-building. Hang out in our casual atmosphere and get to know others. The Hebrews Coffee Shop sells quality coffee with tons of add-ons, other beverages, rolls and snacks.
Adult Bible study is offered at 8:45
a.m.
Programs are available when you enter the worship space, but the entire experience is also on the screens overhead. Dress is casual. Feel free to sit wherever you are most comfortable.
Worship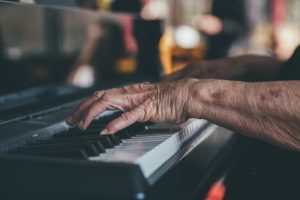 Offering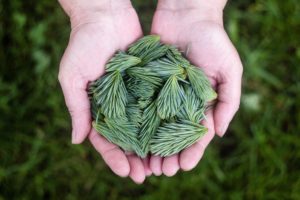 Message

This is a time set aside to gather with others to interact and communicate with God. The worship style is described as "mosaic," because it integrates elements of worship from a variety of styles, but each piece is kept authentic and led meaningfully. The worship team, Sanctify, leads music from contemporary music heard on Christian radio to hymns to bluegrass to a Capella. Everyone worships in his or her own unique way – for many, that means singing and clapping along, and for others it means quietly reflecting on the words. You are welcome to do whatever makes you feel most comfortable.
Giving is part of the way we worship God. Each week there are opportunities to offer praise and thanksgiving, prayers and a heart open to God. There will also be a time to give financially to support the exciting work God is doing through Forest Hills into the wider community. Often a special project or outreach is highlighted and anyone wishing to support that project is welcome to give to it. Financial gifts can be received in the "plate" or electronically through EFT as well as using your mobile device with the QR code provided. It is exciting to be a part of what God is doing!
Click here for more info.
Forest Hills strives to foster a living faith, one that people live out every day. Therefore, each week the pastor gives a message that not only digs into the Bible, but also applies directly to everyday life.
Past messages are available here
. These messages will help you develop a growing, vibrant relationship with Jesus Christ and apply Biblical teaching to your own life.
Communion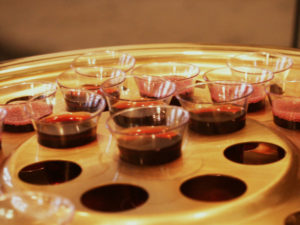 Babies and Toddlers
Children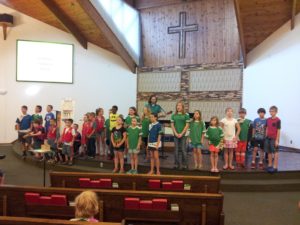 Holy Communion is celebrated the first Sunday of the month. This is a simple expression of love and devotion to Jesus as a way of remembering how His death and resurrection brings forgiveness and new life to all. Usually people are invited to come forward to receive a small piece of bread and a small cup of grape juice (there is a gluten free option), although sometimes other methods are used. Everyone is invited to participate, as Forest Hills celebrates "open communion." Children are also invited to receive, if their parents agree.
Forest Hills loves kids! Parents are invited to be comfortable with their children and they can either keep their children with them during worship or, if they prefer, make use of the free professionally-staffed nursery located next to the worship center. Parents can either drop off their children in the nursery or they may stay with their children in the nursery if they prefer. A window provides visibility into the worship center from the nursery.
Jesus said, "Be sure to bring all the children to me!" Forest Hills crafts an age-appropriate worship experience for children from four years of age through the 6th grade. Families are invited to begin worship together in the main worship center. After the worship of music, the kids are invited to go to the kid's worship center for a fun and engaging time of worship and learning that makes sense to them. On Sundays with Holy Communion, the kids will be brought back into the worship center to sit with their parents so families can celebrate Holy Communion together.
Prayer Request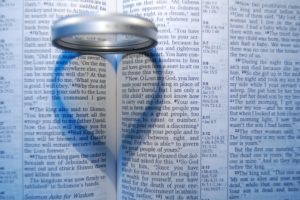 Pick up your Kids
Enjoy a Snack and Fellowship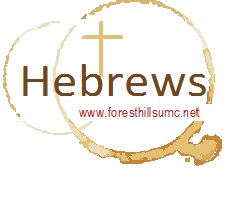 If you have a special prayer request or have a concern that needs specificprayer, please remain in the worship center after the worship is over. Members of the prayer team will be available in the front of the worship space to meet with you.
Parents are asked to pick up their children from the Fellowship Hall when worship is over.
The Hebrews Coffee Shop is open in the lobby after worship providing snacks and beverages. Feel free to stay and chat with family and friends, as well as meet new people. A variety of seating arrangements in the lobby provide a place to relax, discuss the day's message and connect with others.
Stop by the Welcome Center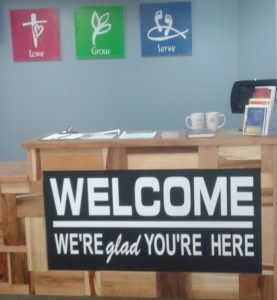 Make a Difference
Stop by the Welcome Center in the lobby for more information about the ways Forest Hills is making a difference in the wider community. If you are interested in ways of getting connected in specific kinds of ministry or ways your whole family can get involved, you'll find a friendly host to help you out. It's located in the lobby just to the right of the front doors as you enter the church.
Forest Hills demonstrates a spiritual walk that includes all of life. What we do the rest of the week is as important to God as what we do in corporate worship. You will find a list of ways to grow spiritually through small groups, activities, fellowship, opportunities of service and sharing listed in the program each week.
They are also listed here
. Just ask anyone from the worship team, members of the hospitality team or those at the welcome center for more information. Get involved and make a difference!