The church is a place where we celebrate some of life's most important times together. From baptisms to confirmation, graduation, weddings and funerals; we want to help you prepare a meaningful and memorable experience. Please call the church office at 651-464-5249 or email
office@foresthillsumc.net
for more information about how to plan and schedule your event. Click below to get required forms for your event.
Chuck Knows Church
– Link to short videos that offer funny and helpful explanations of church related topics.
"God is love." -1 John 4:8
"A new command I give you: Love one another. As I have loved you, so you must love one another." -Jesus (John 13:34)
Love. Grow. Serve. These three focus everything that Forest Hills is and does. They are biblical expressions of God's character, and they identify God's people in community.
God is love. In Jesus God perfectly showed His perfect love for all people. By giving the Holy Spirit to live within God's people, we have God's love in us, shaping us, and flowing out through us.
Worship is a form of this love. When we are connected to God in a loving relationship, God takes over our hearts, and we grow in our love for God and for others. It's like we are the spokes of a wheel, and God is the hub. The closer we get to the hub, the closer the spokes come together. Likewise, the closer we grow to one another, the closer we grow to God. (Illustration used by Dorotheus of Gaza in the 6th century) This is how Love (God) works.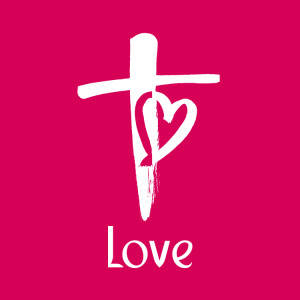 When we talk about parenting teenagers, our conversations run toward the issues and discipline needed for those "troublesome" years. We forget to talk about the disciplining that needs to happen during those "transformational" years. Yes, discipleship happens through all of their lives but, it is in the teen years that we start to develop patterns that follow us into our adult life. In Deuteronomy, it instructs parents to be teaching all the time. This teaching comes in many forms from role modeling, to discussions, to lessons. So what should we be teaching in each of these forms? Role modeling good spiritual growth habits to your teen is the best way to show them how easy it can be. If we don't make our faith the number one priority in our life, why would our teens? They should see us reading our Bible, going to church, small group, doing personal devotions. Waking up before they do and getting in your personal devotion time is great (and I know there is a season for that) but, if they aren't seeing us doing it, it didn't happen. Another area is going to church, I LOVE to sleep, but I make it a priority to get up early on Sundays and go to church.This is showing teens, that church is important.
Read more...
---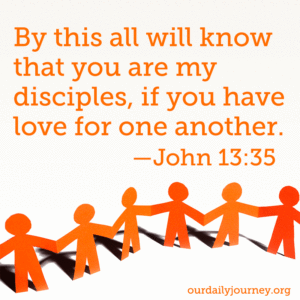 Last blog I wrote asking for prayers for the Special General Conference of the United Methodist Church that was being held in St. Louis, MO. This Conference was held to determine the United Methodist Church's stance on homosexuality. The General Conference is the international body of representatives of the global United Methodist Church, and it is the Church's highest authoritative body. It sets the official positions and rules of the United Methodist Church, which are then published every four years in The United Methodist Book of Discipline. In 1972, the General Conference added the exclusion of homosexuality, stating that homosexuality "is incompatible with Christian teaching," and forbidding clergy from performing homosexual unions or marriages, and forbidding people who are self-avowed, practicing homosexuals from serving as clergy. A special General Conference was called in St. Louis last month to hear proposals to change this position. What was called "The One Church Plan" proposed the elimination of any prohibition on homosexuality and allowed each church body, congregation, and clergy to have their own position based on their own conscience.
Read more...
---
"Each of you should use whatever gift you have received to serve others, as faithful stewards of God's grace in its various forms." -1 Peter
Love. Grow. Serve. These three focus everything that Forest Hills is and does. They are biblical expressions of God's character, and they identify God's people in community.
God gives us the Holy Spirit to live within us, changing us from the inside out. The Holy Spirit gives us interests, abilities, and grace, and it is through these that we serve God by serving others. What are the gifts the Holy Spirit has worked into you? We are gifted, you know. God calls us to use our resources (interests, abilities, time, possessions, etc.) to make the world a better place. God calls His people to invest in others.
One of the best ways to show love to someone who is a parent is to help her kids. Same with God. One of the best ways to show love to God is to help God's kids. That's all the other people around you. We are all called to invest into others what God has first invested into us.