The church is a place where we celebrate some of life's most important times together. From baptisms to confirmation, graduation, weddings and funerals; we want to help you prepare a meaningful and memorable experience. Please call the church office at 651-464-5249 or email
office@foresthillsumc.net
for more information about how to plan and schedule your event. Click below to get required forms for your event.
Chuck Knows Church
– Link to short videos that offer funny and helpful explanations of church related topics.
"God is love." -1 John 4:8
"A new command I give you: Love one another. As I have loved you, so you must love one another." -Jesus (John 13:34)
Love. Grow. Serve. These three focus everything that Forest Hills is and does. They are biblical expressions of God's character, and they identify God's people in community.
God is love. In Jesus God perfectly showed His perfect love for all people. By giving the Holy Spirit to live within God's people, we have God's love in us, shaping us, and flowing out through us.
Worship is a form of this love. When we are connected to God in a loving relationship, God takes over our hearts, and we grow in our love for God and for others. It's like we are the spokes of a wheel, and God is the hub. The closer we get to the hub, the closer the spokes come together. Likewise, the closer we grow to one another, the closer we grow to God. (Illustration used by Dorotheus of Gaza in the 6th century) This is how Love (God) works.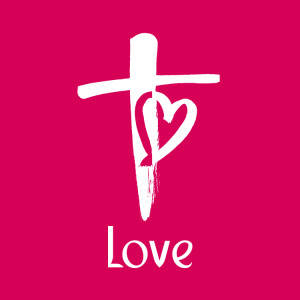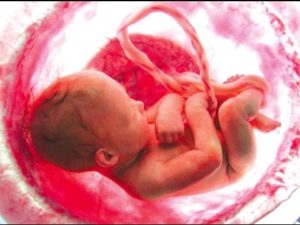 "How could you think that?"
"Don't get me started!"
"Are you an idiot?"
"Aaaaargh!"
Our current political climate can make it difficult to communicate. One must choose one's words very carefully for fear of offending. We live in an era where complete strangers dig through the archives of one's life in order to find the smallest of antisocial morsels in order to be flaunted. The tension in the public square is prone to make many clam-up. Standing for what one believes is becoming harder than ever.
Of course, our stance on political issues reflects greatly on our worldview and what we believe. There are certain topics that transcend the bounds of pure political rhetoric and spill over into the world of right and wrong.
Abortion is one such issue.
We can debate over the way in which government operates. We can quibble about tax rates. We can differ when it comes to immigration policy. But to hash out the value of human life right at the outset? This, to me, smacks of something unalienable, something basic, something self-evident. Of course, we ought to value life. Of course, we ought to protect the most vulnerable among us…right?
Nobody claims to be pro-abortion. It is seen as a last option. A way out of a tough situation. We re-categorize the child as a "fetus". We say it is not viable. We question their quality of life. We say it is a woman's choice.
Read more...
---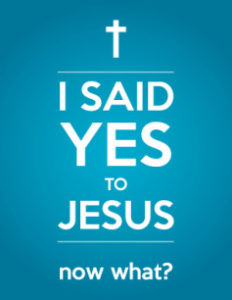 It was the summer before fifth grade, in a small white chapel. I sat on a hard wood pew. My eyes were transfixed on the elderly man drawing at the front of the room. He was explaining the story of salvation in a way I had never heard before. He used paints and markers of neon colors and in his grandfatherly way he made the story come alive. I knew then that Jesus was real. After class he asked if anyone wanted to accept Christ as their savior. I immediately threw up my hand. Outside on a wooden bench, he prayed with me to allow Christ into my heart.
That day at summer camp still fills me with warmth. I made a decision that day that affected the rest of my life. But it took awhile, and I mean a long while, to understand what that decision really meant.
For some, they would think that my road to being a Christian was done. In a way they would be right. I believe in one God, that He gave His son Jesus to die for us on a cross, and that after Jesus died, he rose again. Our sins our forgiven through this act. I also believe in the Holy Spirit and the Holy Trinity. That belief secures my salvation, but my story doesn't end there. Neither does yours.
We now need to start living the life we profess. We obey God outwardly to reflect inwardly what's occurred. The Bible lays out guidelines and rules for our lives. It also gives us clear instructions on what our main objective is as Christians.
Read more...
---
"Each of you should use whatever gift you have received to serve others, as faithful stewards of God's grace in its various forms." -1 Peter
Love. Grow. Serve. These three focus everything that Forest Hills is and does. They are biblical expressions of God's character, and they identify God's people in community.
God gives us the Holy Spirit to live within us, changing us from the inside out. The Holy Spirit gives us interests, abilities, and grace, and it is through these that we serve God by serving others. What are the gifts the Holy Spirit has worked into you? We are gifted, you know. God calls us to use our resources (interests, abilities, time, possessions, etc.) to make the world a better place. God calls His people to invest in others.
One of the best ways to show love to someone who is a parent is to help her kids. Same with God. One of the best ways to show love to God is to help God's kids. That's all the other people around you. We are all called to invest into others what God has first invested into us.