Youth Group & Confirmation
Youth Group
Forest Hills Youth Group has finished up for the school and will resume Wednesday night programming Sept 4th from 6:15 pm to 7:30 pm, right after our shared meal. It's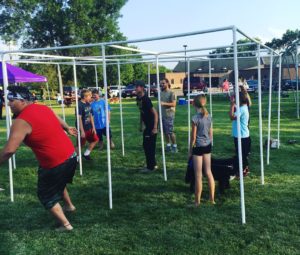 a great time of games, lessons and small group discussions. This year we are focusing on the importance of our faith stories and the need to share them with our friends. Each month we will also get together for a service project or just for a fun time together as a group.
SUMMER HOURS: We will be meeting twice a month on Wednesdays from 6:30 pm – 8:00 pm at the church. We will be outside if weather permits, otherwise we will be indoors. Please see the schedule below for events.
Schedule: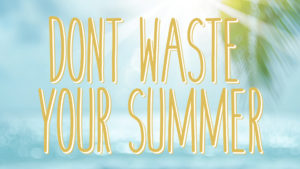 July 10th – Mission Trip Meeting 6:00 pm – 6:30 pm
July 10th – Fun & Fellowship night 6:30 pm – 8:00 pm
July 13th – Leaving for Mission Trip 5:00 am
July 20th – Returning from Mission Trip 5:00 am
July 24th – Fun & Fellowship night 6:30 pm – 8:00 pm
Aug. 14th – Fun & Fellowship night 6:30 pm – 8:00 pm
Aug. 28th – End of Summer Bash at the church – 5:00 pm
Confirmation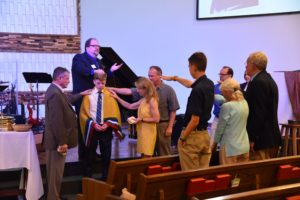 Confirmation classes meet every Wednesday evening at 6:15, following our meal together. It is open
to students entering the 7th, 8th, and 9th grade. The purpose of confirmat
ion is to prepare young people to confirm for themselves the vows to receive Jesus Christ as their personal Lord and Savior. To prepare young people to do this, the class of confirmation will provide a basic and fundamental understanding of the Christian faith. If you have a child within this age range that you would like to see get confirmed, then this is the time! Please call Pastor Werner at 651-464-5249 for more information.