Youth Group & Confirmation
Youth Group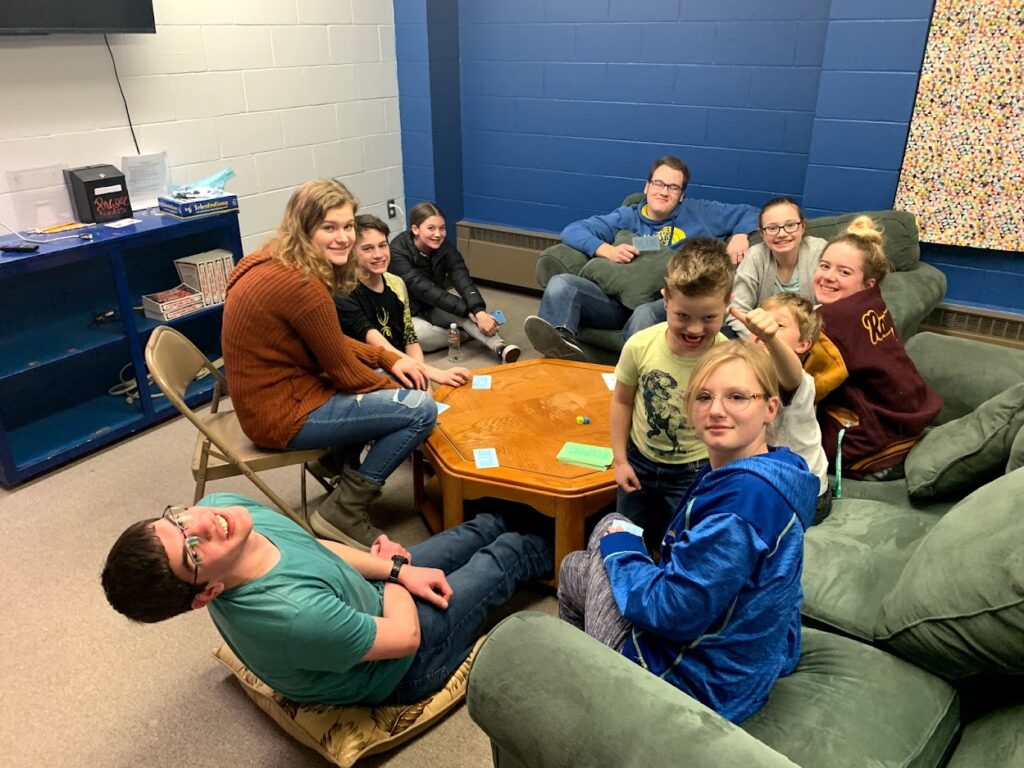 Forest Hills Youth Group meets Wednesday nights 6:15pm to 7:30 pm,
during the school year for 7th-12th grade. It's a great time of games, lessons and small group discussions.
Let's face it, it's AWKWARD to have spiritual conversations with unbelievers. Our next class is a six-week series that will get students talking about evangelism. Uncover critical topics: barriers to evangelism, articulating a clear explanation of the gospel, and identifying unbelieving friends for prayer.
Lesson One: Beautiful Feet
Lesson Two: Scared
Lesson Three: Made, Done, Is
Lesson Four: It's Not You, It's Me
Lesson Five: The Man of the Hour
Lesson Six: So…Now What?
Blessings
Pastor Cassi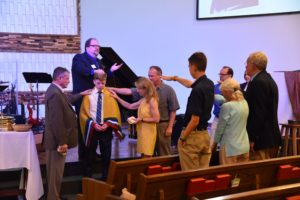 Confirmation classes meet every Wednesday evenings at 4:00pm – 5:15pm. It is open
to students entering the 6th, 7th, and 8th. The purpose of confirmat
ion is to prepare young people to confirm for themselves the vows to receive Jesus Christ as their personal Lord and Savior. To prepare young people to do this, the class of confirmation will provide a basic and fundamental understanding of the Christian faith. If you have a child within this age range that you would like to see get confirmed, then this is the time!
Our three confirmation students are nearing the end of your two years. They will start working with their mentors on their version of the Apostle's Creed and their testimony for Confirmation Sunday, May 7th.
BREAKFAST CLUB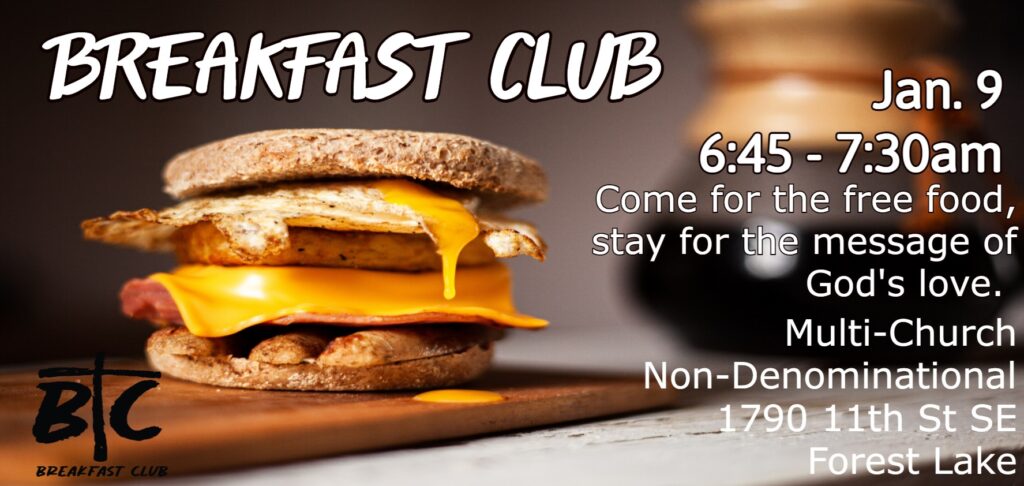 Please call Pastor Cassi at 651-464-5249 for more information about either program.