Youth Group & Confirmation
Due to COVID-19 we are pausing in person
meeting through zoom.
Youth Group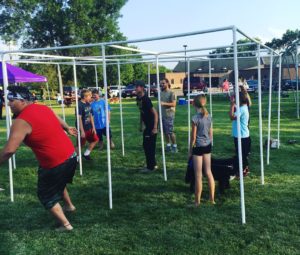 Forest Hills Youth Group meets Wednesday nights 6:15 pm to 7:30 pm,
right after our community meal at 5:30 pm . It's a great time of games, lessons and small group discussions. This year we are focusing on the importance of our faith stories and the need to share them with our friends. Each quarter we will also get together for a service project or just for a fun time together as a group.
We are starting a series on the Jonah. Let's be honest: we all run from what God tells us at times. But God is relentless in His pursuit of us and those who have yet to hear the gospel. In this three-week series, you'll dive deep into the story of Jonah and discover what's going on beneath the surface.
5.6.20 – He has a purpose and a plan for your life.
5.13.20 – God is a relentless, loving God who has our ultimate good in mind.
5.20.20 –
God loves to give second chances—and sometimes, even more chances.
Confirmation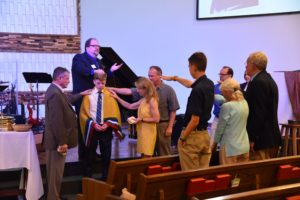 Confirmation classes meet every Wednesday evening at 6:15, following our meal together. It is open
to students entering the 7th, 8th, and 9th grade. The purpose of confirmat
ion is to prepare young people to confirm for themselves the vows to receive Jesus Christ as their personal Lord and Savior. To prepare young people to do this, the class of confirmation will provide a basic and fundamental understanding of the Christian faith. If you have a child within this age range that you would like to see get confirmed, then this is the time! Please call Pastor Werner at 651-464-5249 for more information.