Youth Group & Confirmation
Youth Group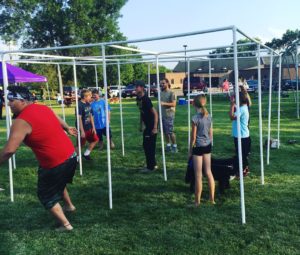 Forest Hills Youth Group meets Wednesday nights 6:30 pm to 7:30 pm,
during the school year. It's a great time of games, lessons and small group discussions. March 30th, we will be
starting our new series. "Misquoted" is a 4-week series that investigates four popular sayings that are often attributed to the Bible. The only problem is, you won't find them in there! The words we speak say a lot about who we are. So it's frustrating when someone takes our words and twists them, because it leads people to believe things about us that aren't true. Likewise, when God is misquoted, it causes people to believe God is someone He is not. This series challenges students to draw near to God, because the closer we are to someone, the more likely we will know their voice. The misquotes we will explore are:
"God helps those who help themselves."
2. "God wants me to be happy."
3. "God will never give you more than you can handle."
4. "Bad things don't happen to good people."
Confirmation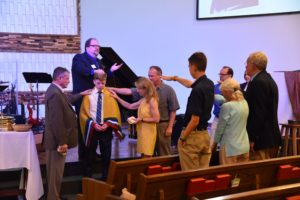 Confirmation classes will start back up again in Sept. They meet every Wednesday evening at 6:30. It is open
to students entering the 7th, 8th, and 9th grade. The purpose of confirmat
ion is to prepare young people to confirm for themselves the vows to receive Jesus Christ as their personal Lord and Savior. To prepare young people to do this, the class of confirmation will provide a basic and fundamental understanding of the Christian faith. If you have a child within this age range that you would like to see get confirmed, then this is the time! Please call Pastor Werner at 651-464-5249 for more information.