Youth Group & Confirmation
Youth Group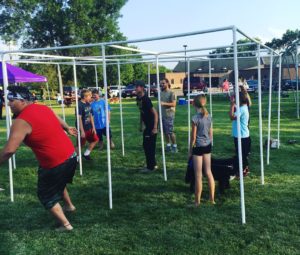 Forest Hills Youth Group meets Wednesday nights 6:30 pm to 7:30 pm,
during the school year. It's a great time of games, lessons and small group discussions. Starting January 27th we will be back in-person for Wednesday nights.
Starting at 6:30pm.
The supernatural is one of the most exciting topics for students, we will use the intrigue surrounding it to teach not only what Scripture says about angels and demons, but challenge them to find their answers in Scripture above all else! There are thousands of views out there about the supernatural. This series aims to take an authentic view of what Scripture truly says about angels and what it also says about demons.
Feb 3: The Event (starting at 7pm)
This will be a joint class with the confirmation students. This year, The Event and The Confirmation Gathering are merging into one great digital experience for all Minnesota Conference youth. Youth will learn about the story of Joshua and John Wesley's understanding of grace. Three registration options will make youth leaders' jobs easier.
Feb 10: The Rich Man and Lazarus
A one-off message on the parable of the Rich Man and Lazarus, challenging us to choose God as their first love and to choose a reputation of faith.
Confirmation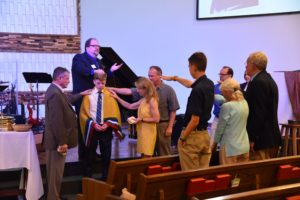 Confirmation classes will start back up again in Sept. They meet every Wednesday evening at 6:30. It is open
to students entering the 7th, 8th, and 9th grade. The purpose of confirmat
ion is to prepare young people to confirm for themselves the vows to receive Jesus Christ as their personal Lord and Savior. To prepare young people to do this, the class of confirmation will provide a basic and fundamental understanding of the Christian faith. If you have a child within this age range that you would like to see get confirmed, then this is the time! Please call Pastor Werner at 651-464-5249 for more information.