Youth Group & Confirmation
Youth Group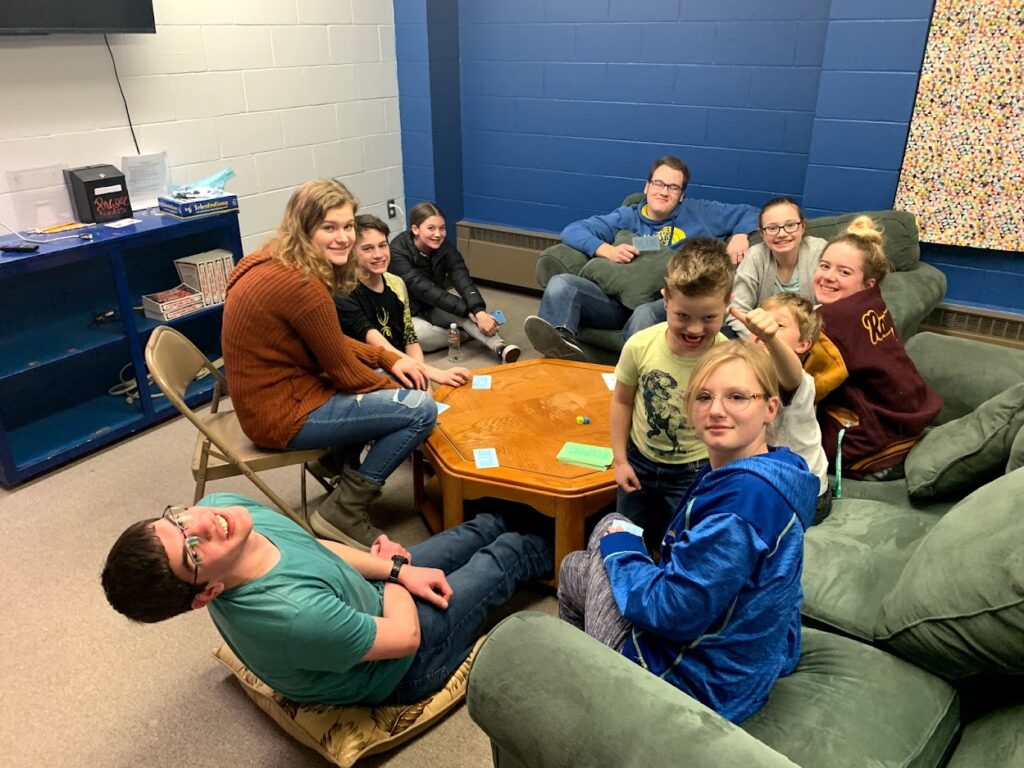 Forest Hills Youth Group meets Wednesday nights 6:15pm to 7:30 pm,
during the school year for 7th-12th grade. It's a great time of games, lessons and small group discussions.
This fall has been off to a good start with the confirmation students and youth group. We have some new faces making appearances on Wednesday. Stop by the teen table during dinner and say hello.
Confirmation & Youth Group Update
We are just finishing up our series on 1 & 2 Chronicles. This week Amanda Lucas is talking to the youth group about knowing the difference between Fact or Fiction in Christianity. This will be a fun night of study and trivia for the teens.
Then the following week we will be starting our Advent Series. This series will borrow from the movie Vantage Point, these messages look at the same Christmas story from multiple perspectives—the wise men, the shepherds, and Mary—and find practical principals in each.
Week 1: For the wise men, we will talk about doing the right thing even when it's hard.
Week 2: For the shepherds, we will talk about how God uses insignificant people to do significant things.
Week 3: With Mary, we will talk about believing that God is who He says He is.
During Christmas break we will be helping out with Christmas Camp, see the other article for more about this. Dec. 28th will be a youth and young adult game night at 7pm.
Blessings
Pastor Cassi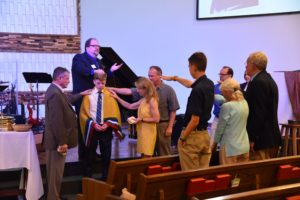 Confirmation classes meet every Wednesday evenings at 4:00pm – 5:15pm. It is open
to students entering the 6th, 7th, and 8th. The purpose of confirmat
ion is to prepare young people to confirm for themselves the vows to receive Jesus Christ as their personal Lord and Savior. To prepare young people to do this, the class of confirmation will provide a basic and fundamental understanding of the Christian faith. If you have a child within this age range that you would like to see get confirmed, then this is the time!
This year will be looking for three mentors starting January 2023. They will be working with the teens on their testimony and getting them ready for the confirmation vows.
BREAKFAST CLUB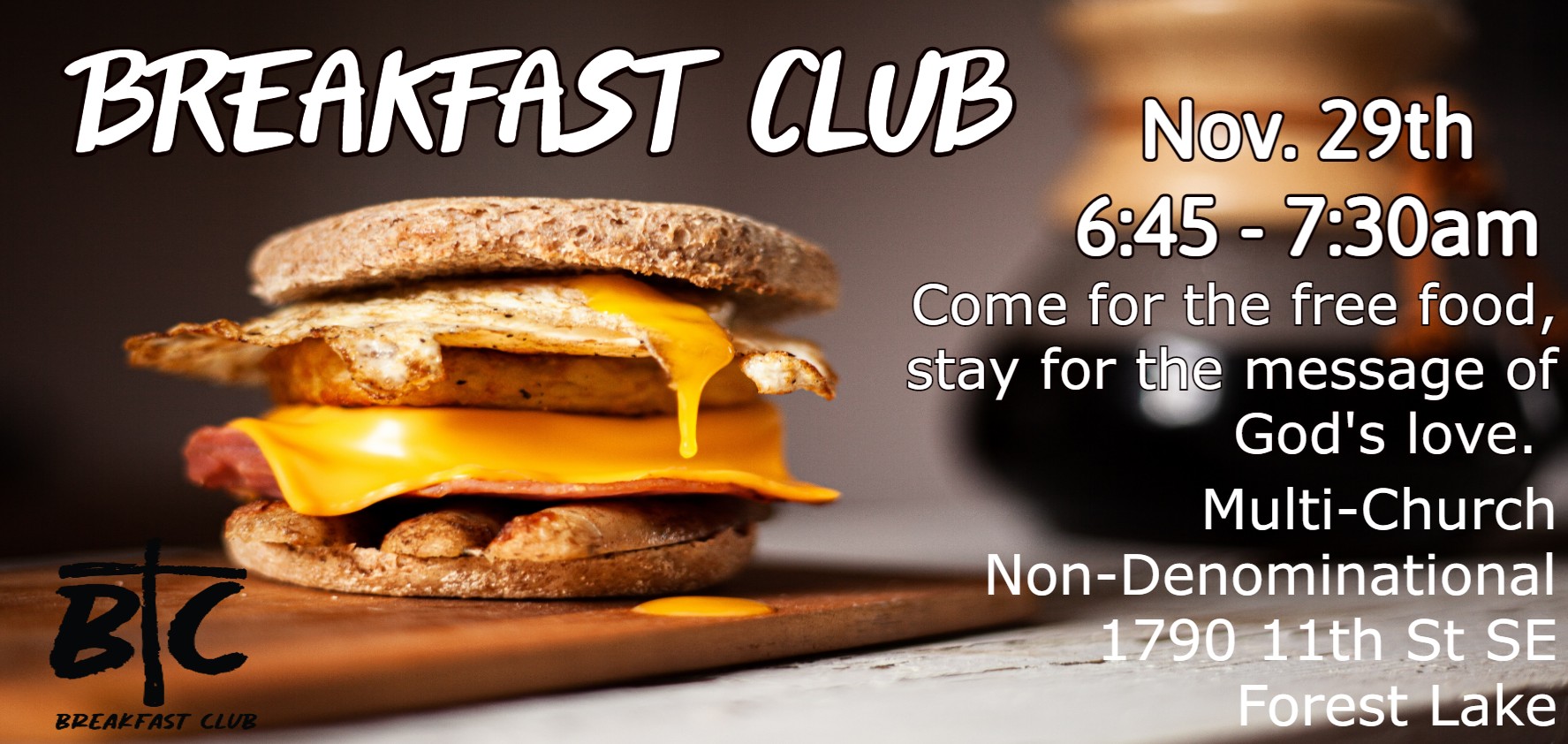 Please call Pastor Cassi at 651-464-5249 for more information about either program.