Jun 28, 2020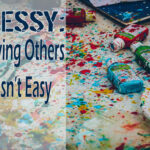 MN Adult and Teen Challenge
Since 1983, MN Adult & Teen Challenge has been restoring hope to people struggling with drug and alcohol addiction. The Teen Challenge Choir will not be able to attend due to Covid-19 instead they are sending five current participants. Their purpose is to encourage congregations by testifying about God's healing power in the lives of our clients and to help others see that through Him, they too, can overcome their struggles. There will be a special offering for Teen Challenge. Worship will be outside, so bring a lawn chair and hat.
Watch
Notes
Download
Date
Title
Jun 28, 2020

MN Adult and Teen Challenge

Jun 21, 2020

Radiant Faces

Jun 14, 2020

All Things Are Possible with Faith

Jun 5, 2020

Soaring without Seeing – Graduation Sunday

Jun 5, 2020

Soaring without Seeing – Graduation Sunday

This Sunday we honor our graduates and offer prayers over them as they launch into the next chapter of their lives. The message is geared for them, but for all of us. How do we soar as God's people when we can't see precisely where we're going? The answer comes in the Holy Spirit, who lifts our wings and sends us in the right direction.

May 15, 2020

Prayer as Worship

Nov 27, 2019

Responseability

Nov 27, 2019

Responseability

Joel 2:18-28
Thanksgiving is the holiday when we stop to give thanks for the harvest and all that we have. But the Bible teaches us that thanksgiving really isn't a response to what we have. It's about God in our lives, who made us with the need to give thanks. This Sunday, we'll go beneath the cultural calling of thanksgiving and discover the biblical push to connect it to God's character. Don't miss this Sunday, it'll change your Thanksgiving!

Nov 17, 2019

What Are You Looking For?

Nov 17, 2019

What Are You Looking For?

John 6:1-71

We come to Jesus hoping He will help us in our messes. We want Him to repair a relationship, heal an illness, fix a problem, give us strength to face whatever we are going through. And He does. But Jesus offers us more than help. He offers us Himself. It is when we take Him fully that we receive the deepest healing and wholeness. Come this Sunday seeking more than help from Jesus!

Nov 10, 2019

When Not to Give

Nov 10, 2019

When Not to Give

Matthew 5:21-26

Let's talk about money! Money is the stuff of life. It is a blessing but it is also a bucking bronco. If we don't keep tight control on it, it will throw us around! This Sunday we'll engage the life-changing biblical view of money and learn how it can be a blessing from God that brings abundant life.

Jun 2, 2019

The Race Ahead

Jun 2, 2019

The Race Ahead

This Sunday is graduation Sunday! We have six high school graduates and one college graduate. Besides celebrating them, this is a time for us to remember our calling to pass on the faith to the next generations. Others have shared Jesus with us. Because of that, we can embrace Him in our lives and experience abundant and eternal life. We, now, in turn, share Jesus with others. Our Christian lives are like a relay race! This Sunday we'll be equipped to run our "leg" of the race!